40 Best Short Hairstyles for Women Over 50 Who Want A Younger Look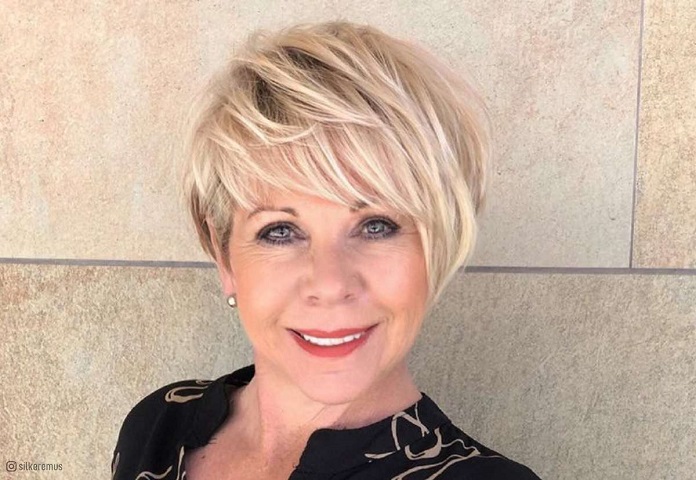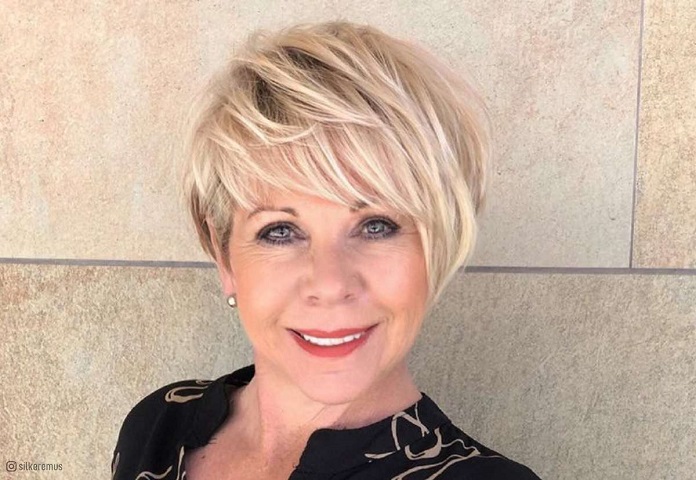 The best short hairstyles for women over 50 include short pixie, long bob, asymmetrical bob, shags, long layers, and natural low cut. These older women's hairstyles are easy to maintain and can highlight your best features.
As women grow older, their confidence and self-esteem get better. This might explain why they are more outgoing, happier, and stylish. The need for comfort and simplicity also becomes more important and they find themselves wearing comfortable shoes and dresses. However, the one thing that seems to change mostly with women over 50 is their hairstyle. They get tired of long, high-maintenance hairstyles and prefer a short stylish haircut. Some make the effort to have it colored. Short hairstyles not only make a woman look younger but also make life easy. One must however be careful and choose a style that takes into account the shape of their face and their hair texture as well. Here are the most beautiful and stylish short hairstyles for women over 50.
Stylish Short Haircuts for Women Over 50
1. Short Pixie with Layers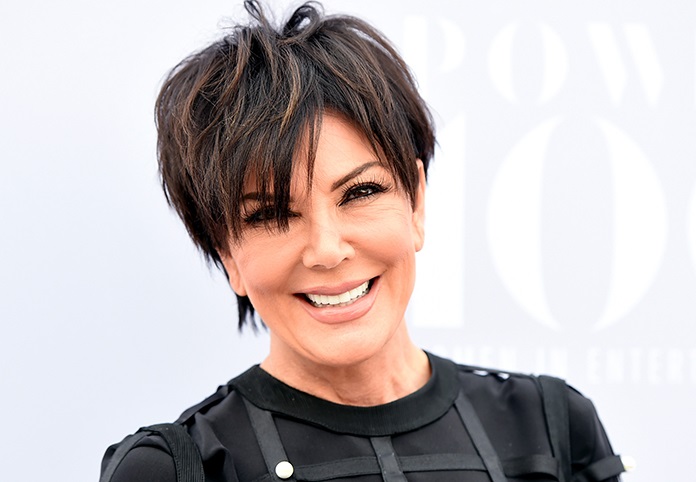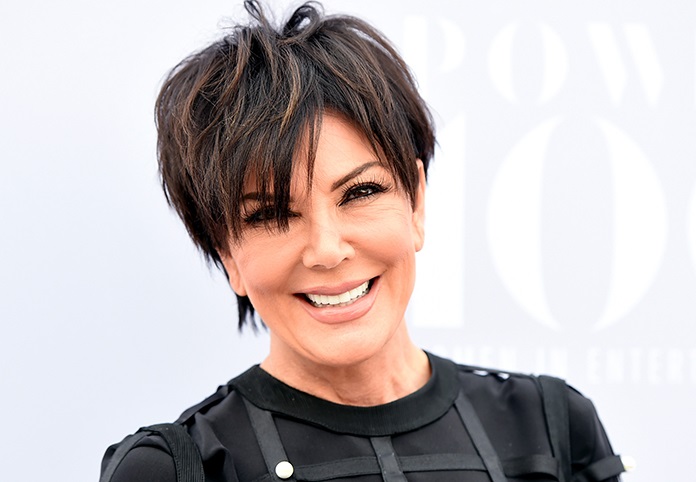 This is the hairstyle that has the matriarch of the Kardashian clan looking as young and sexy as her daughters. Kris Jenner may be well into her 60s but she keeps looking hot and sexy, thanks to the short pixie with layers that have become her trademark look over the years. Of course, it helps that she has naturally black hair which brings every cut much sharper into focus.
2. Chin Length Curly Bob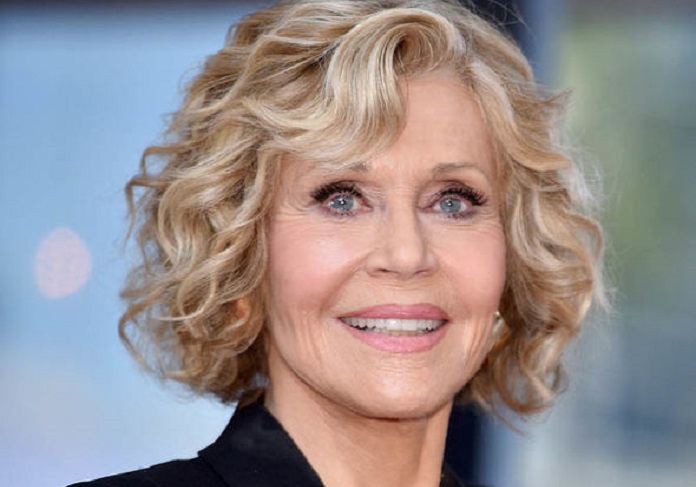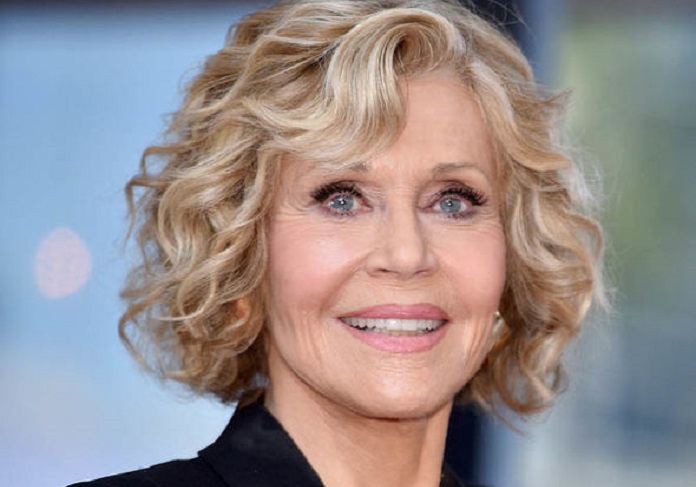 Styling your hair into a chin-length curly bob not only draws the eyes away from any facial imperfections you may have but actually perks up your features, adding to a lifting effect. It also frames the face. It is for these reasons and more that it has been hailed as a non-surgical facelift by professional hairstylists.
3. Chin Length Wavy Cut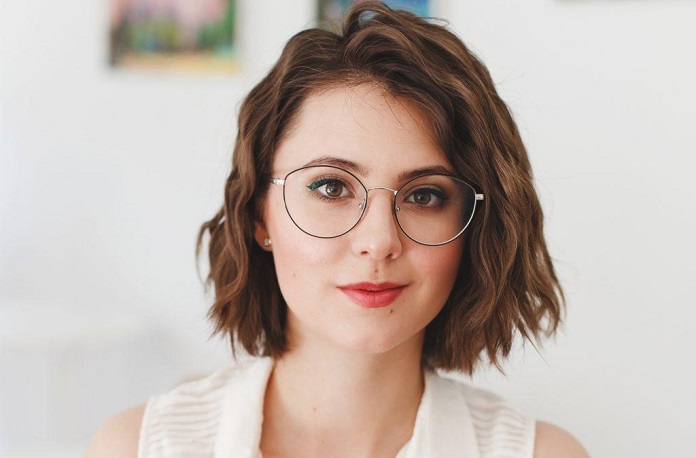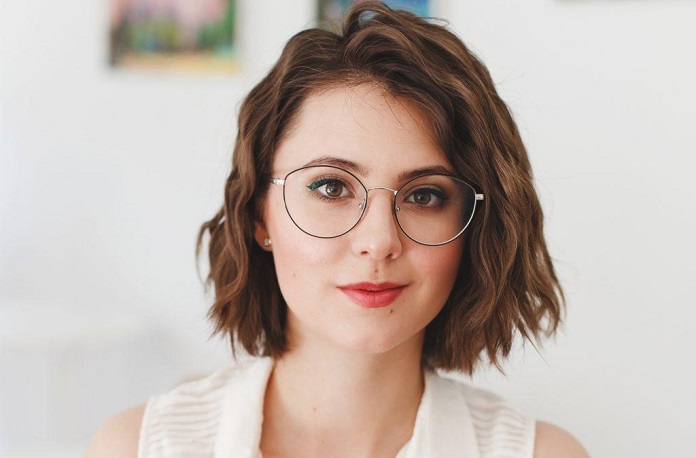 There is every reason to love this particular hairstyle. First, it is easy to maintain once you have gotten your initial professional cut at a salon. It also doesn't take much hassle to style it each day. To achieve this beachy look, just divide your hair into a side part and use a curling wand to smoothen your waves if they are a bit flak. You are good to go.
4. Angled Bob
The likes of Victoria Beckham and Rihanna have spotted this look at one time or the other and it will also work well for women over 50 who are looking to achieve a younger look. If you have sharp cheekbones and a narrow face, then it will show it off. It will also frame your features and show off your trademark facial expressions.
5. Asymmetrical Bob Haircut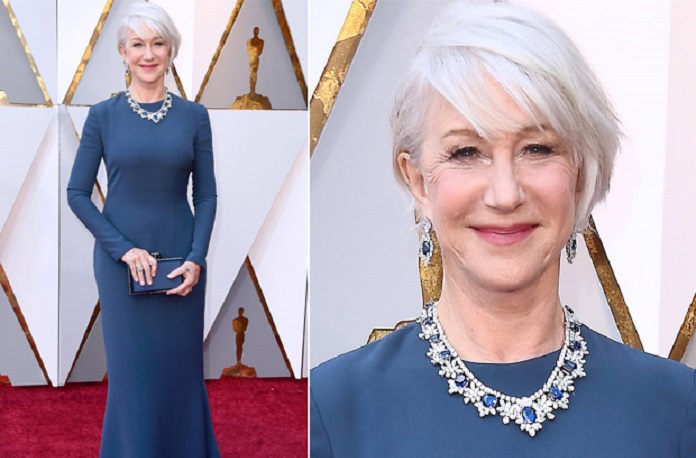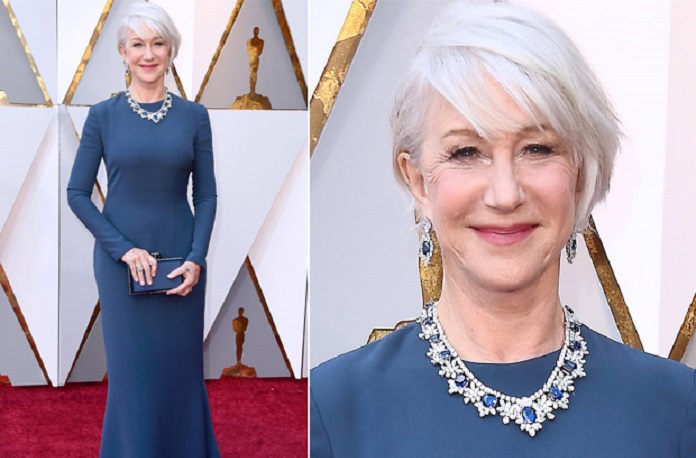 Popular British actress, Helen Mirren, has mastered the bob over the years and one of her go-to signature looks is the asymmetrical bob. This greatly enhances one's looks to the level that you will look elegant and sophisticated. It also helps to hide any unsavory features about your hair that you will not want others to see on a regular basis.
6. Sexy Spiked Pixie Hairstyle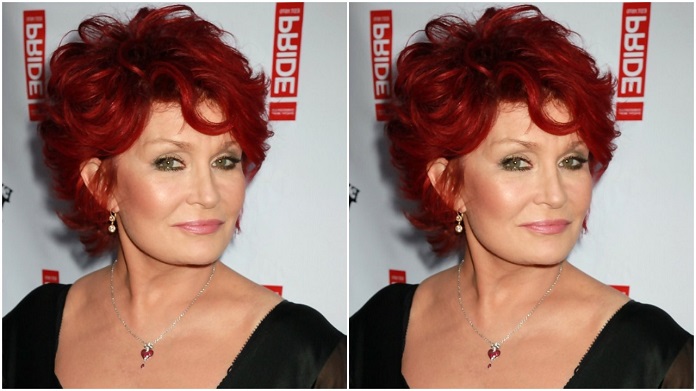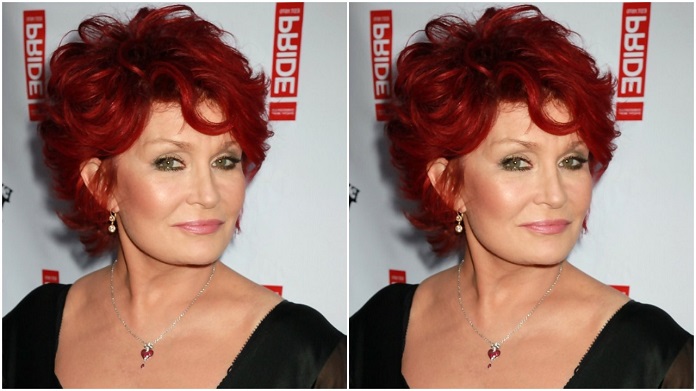 Whether blonde, black, or colored, the spiked pixie gives women that contemporary look that says sophisticated but sassy. Talk show host, Sharon Osbourne, has carried the sexy spiked pixie for several years in her signature red color. However, in recent times, she has ditched the same and let her gray natural hair grow out. Whether you go gray like Osbourne or get a splash of color, the sexy spiked pixie is a hairstyle that will work for you if you are a woman in your 50s.
7. Straight Bob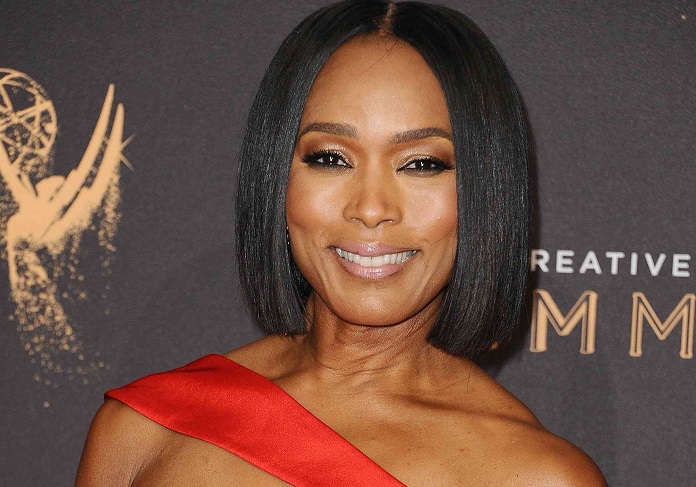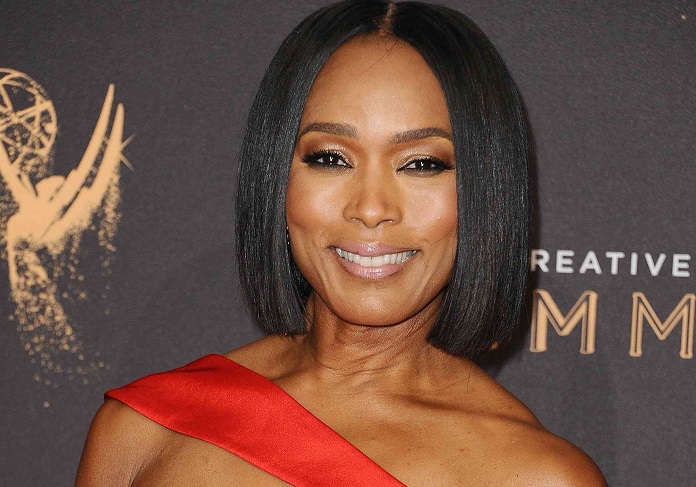 If you don't want your bob with curls, waves, or some other similar styles, then you can always go with the straight bob. You can choose it in a center part or a side part. You can also decide to go with your natural hair color or dye your hair another color. Whichever decision you take, the straight bob is amenable to all types of face structure. Another good thing about it is that it eliminates any possibility of you looking matronly.
8. Short Layered Cut Hairstyle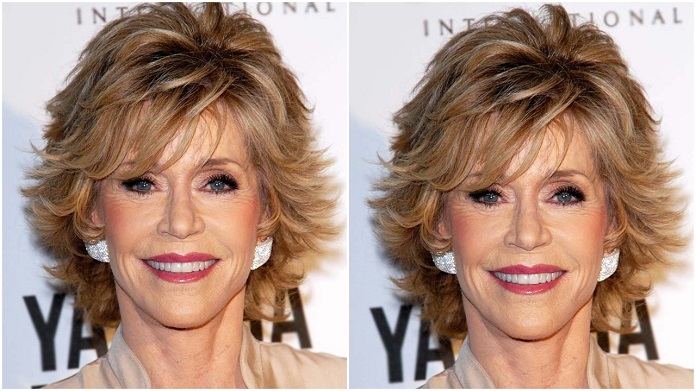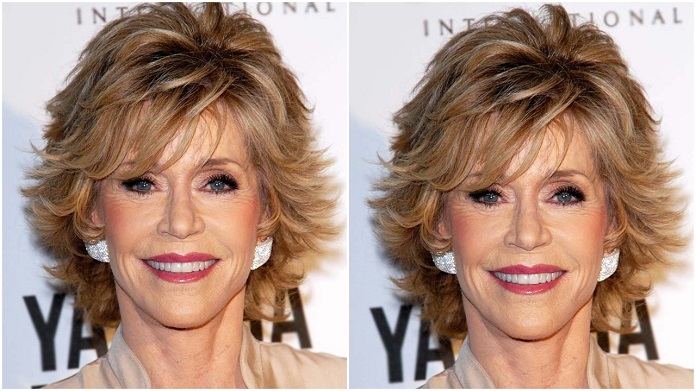 This is great for women who have a long face. A lot of layers accumulate on the top while the short bangs cover your forehead slightly. On the back, the layers look feathery instead of lying flat on your head. This particular style is super stylish and easy to maintain. It is also practical as you can easily carry out your activities during the day – be it leisurely or work-related activities.
9. Very Short Spiky Pixie
If you like to look fierce and sophisticated at the same time, this spiky style is for you. It works great with any face shape and hair color. This is the style Jamie Lee Curtis has been wearing for years and she's still as hot as ever. Talk show host, Ellen DeGeneres has also rocked variations of this over the years and has become a hair icon in her own right. you will certainly not go wrong by choosing this style.
10. Modern Bob with Side-swept Bangs
The bob style is a timeless haircut for women of all ages and has evolved over time with many twists and style options. One of these style options is the modern bob. While the old bob was short in some parts and longer in others, the modern bob has a uniform length. It is styled in such a way that it falls nicely on your head all around and the edges will come to your neck, hiding those cheekbones.
Black Hairstyles for Women Over 50
11. Braided Bun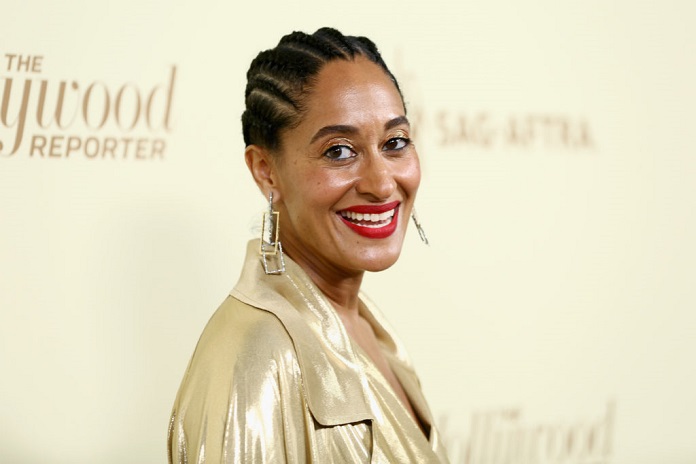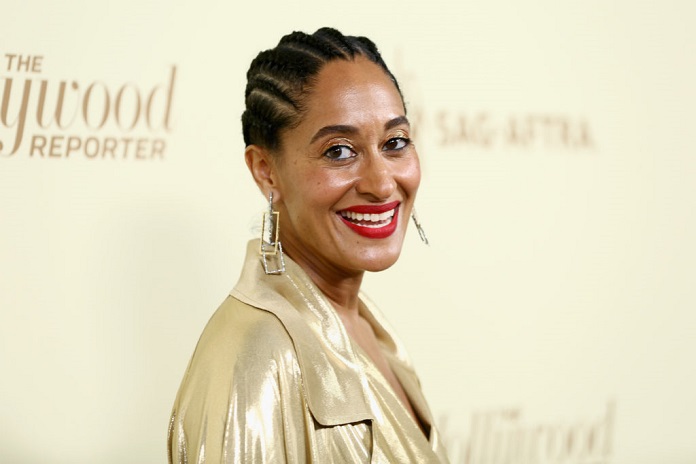 No matter your age, braiding your hair helps to bring out one's face and gives a youthful look as well. If you are blessed with voluminous natural hair, then you can follow in the footsteps of Black-ish star, Tracee Ellis Ross, and braid. All you need to do is make big or medium-sized vertical braids all throughout your hair and then pack them into a bun at the nape. Remember to complement with some nice make-up.
12. Short Spiky Pixie Cut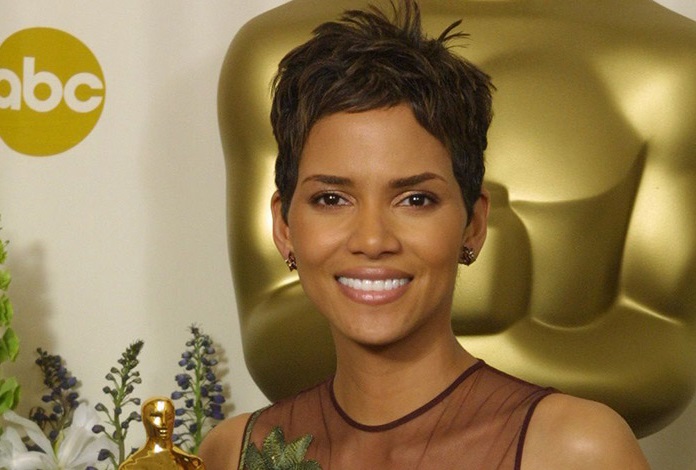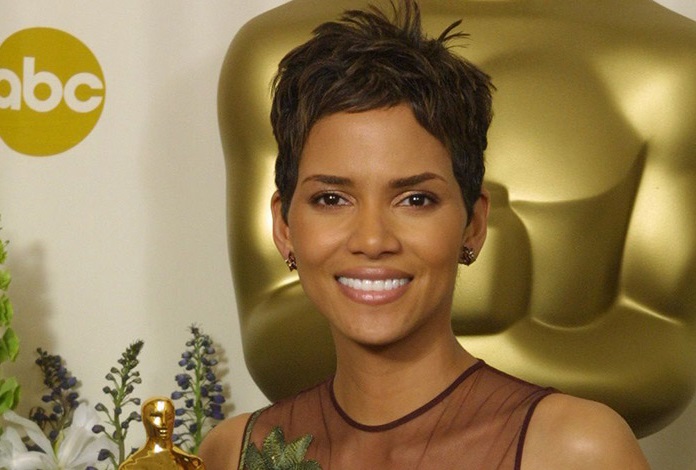 Ever since Halle Berry debuted this look at the 2002 Oscars, it has become a favorite for older women all over the world, both black and white. This style requires your stylist to chop off the greater part of your hair leaving a little volume on top. You can rely on it to show off your stunning facial features. It is also suitable when you want to keep your makeup routine as simple as possible.
13. Pixie with Side Swept Bangs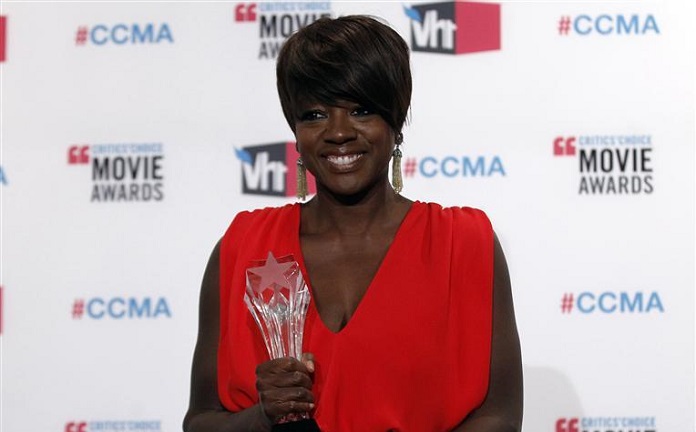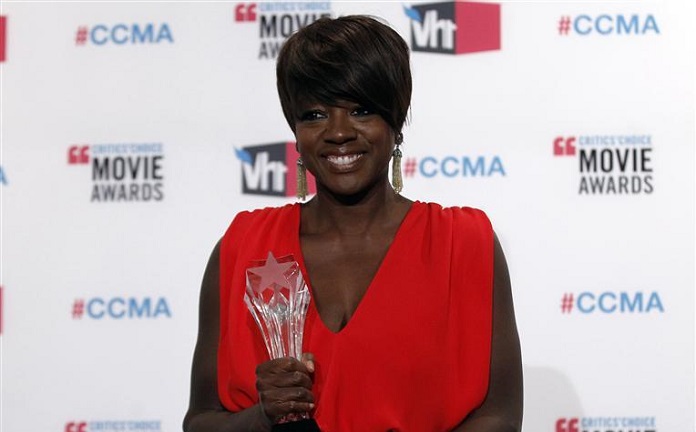 If you are not bold enough to cut off most of your hair like Halle Berry, then you can go for this longer pixie cut with side-swept bangs. Though you may have to deal with the bangs skimming your eyebrows and nearly covering your eyes, it is a style that will have you looking like a million bucks no matter what the occasion is.
14. Slightly Cropped Afro
This is quite suitable for ladies who do not subject their hair to any chemical or heat styling process but keep it 100% natural. You can achieve a youthful and healthy look by asking your stylist to crop the sides of your afro back a bit while leaving some amount on top as it matches your facial features and individual style.
15. Finger Waves
Finger waves were popularized by screen goddesses, such as Josephine Baker and Bette Davis, as far back as the 20s but they remain a staple for many ladies to date. The s-shaped waves worn very flat against the head makes for an uncomplicated and classy look that never goes out of style. You can get the waves at either your stylists or resort to numerous online tutorials out there.
16. Curls and Cornrows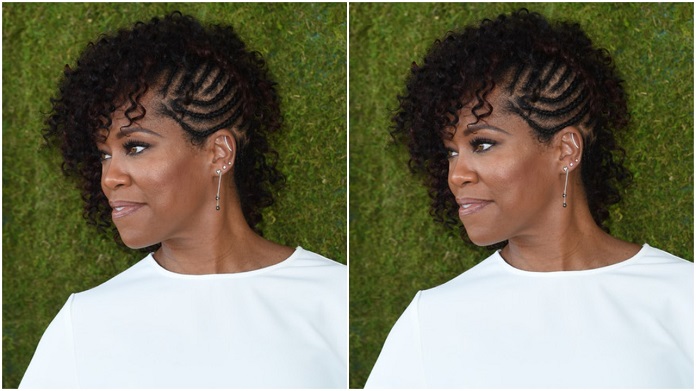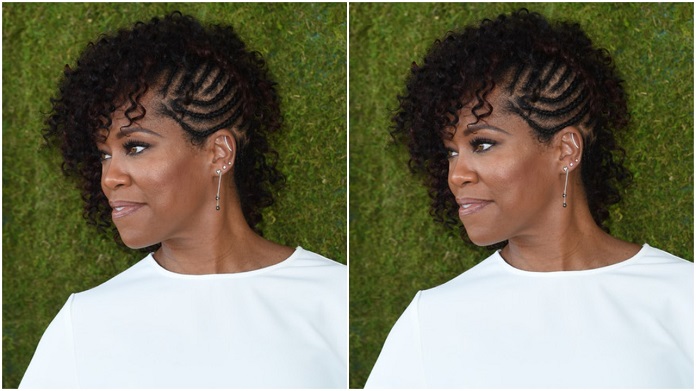 If you have natural or artificial ringlets on your hair, then this will work for you. All you need to do is tightly braid one side of your hair and then allow it to fall down with the rest of the curls in beautiful ringlets. It may be hard to maintain this particular style for everyday use but it does come in handy for special occasions.
17. Pinned Up Bob
If your hair is naturally short or you are willing to cut it for a whole new look, then the pinned-up bob will work for you. The great thing about this is that it is easy to create and maintain. All you need is some pins to create some volume atop and a dab of styling mousse to have your front hair look like that of a baby.
18. Shimmery Pixie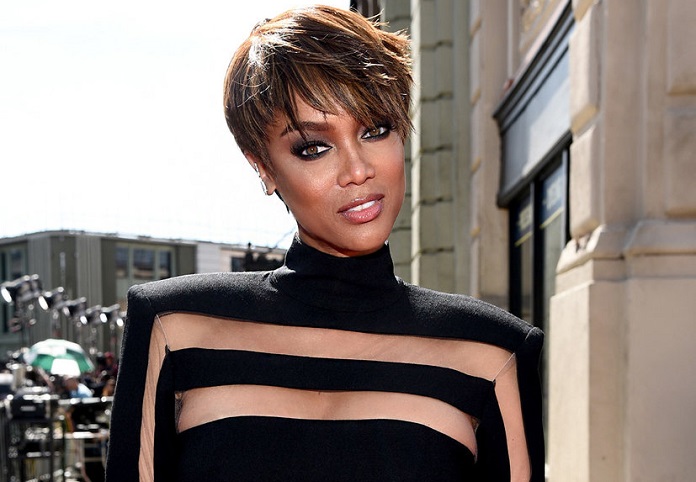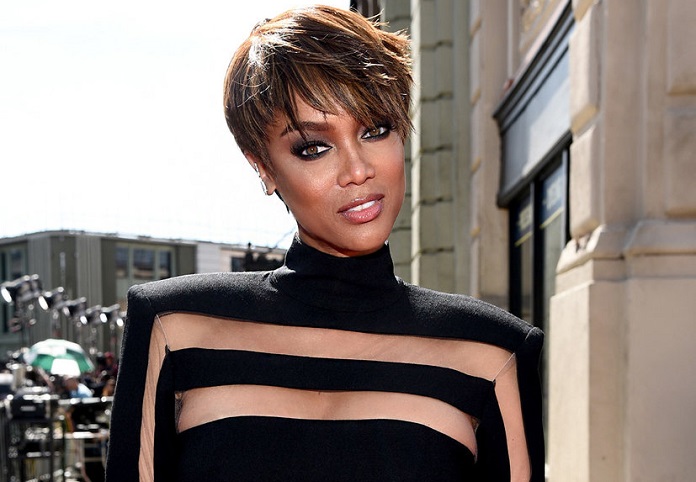 For a style that will have you looking elegant and stunning, try the shimmery pixie. This is just like a regular pixie cut but the only difference is that it gives you the opportunity to play with multi-colored highlights. Be it brown, gold, black or purple, or even pink, you can have your stylist put in any color combo that will suit your features.
19. Short Curls and Twists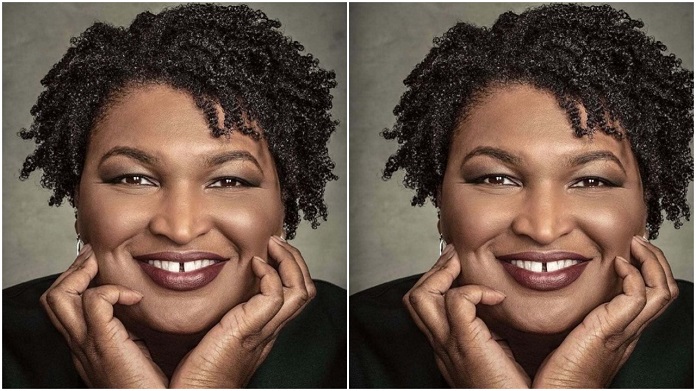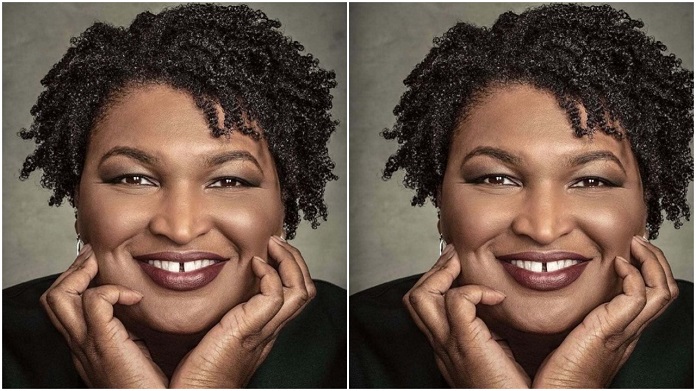 This style works for just about every type of face structure. Be it angular, square, or diamond-shaped faces, it goes well with it. Another great thing about this hairstyle is that it allows you to get enough air during your activities. It can also show off your stunning necklaces, earrings, and even your outfit.
20. Bowl Cut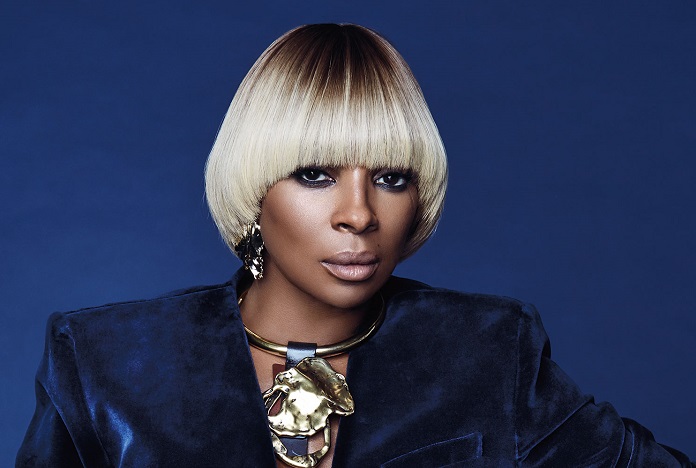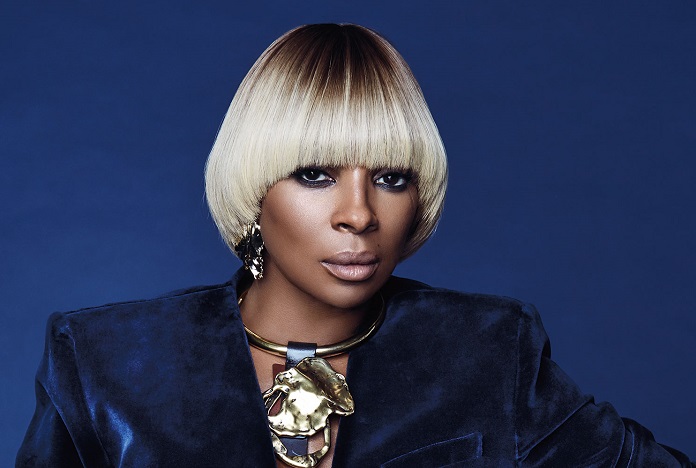 From Mary J. Blige to Monica Brown, some of our favorite singers favor the bowl cut for a much younger look. This style gives you a lot of options. You can choose to have it at the conventional length or have it much shorter. You can also choose to have it in different unique colors, be it bright red or even blonde.
Best Short Hairstyles for Women Over 50
21. Crazy Bob
The crazy bob haircut is one of the best short hairstyles for women over 50. You can be guaranteed that as you sit on the stylist's chair having layers of your hair cut off, that it is not only your tresses that are coming off but several years are being shaved off your look as well. You can then style as desired. Be it a center part or a side part, you are free to choose what works best for your facial structure.
22. Demi Bob
The demi bob is a pretty recent invention, it only came into existence in 2020, but it has captured the attention of members of the public. Some of the most notable Hollywood stars on the face of the planet have been spotted with it at some point, including the likes of Keira Knightley and Natalie Portman. This chin-grazing cut has you looking effortlessly chic and upwardly. Do remember to regularly use products such as hair straightener, texturizing spray, and smoothing spray to have your hair looking wonderful.
23. Side Swept Shags
Shags come in a variety of styles, including classic, waves, fluffy, pixie, undercut long shag, short, modern, tapered shag with bangs, short curly, medium curly, and natural shag, etc. However, for a woman over 50, one of the styles that will give you a youthful look is the two-layered shag. This dispenses with the bangs that are typical of shags in favor of a side parting and are quite stunning.
24. Feathery Layers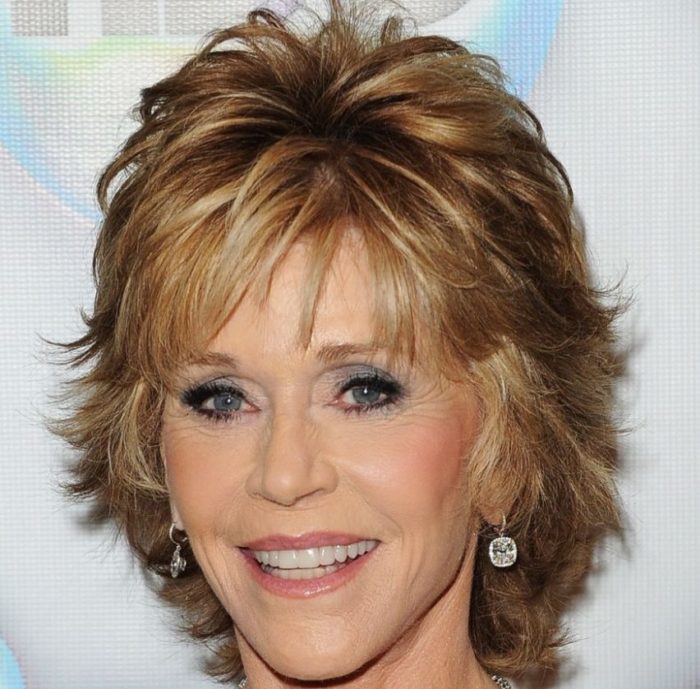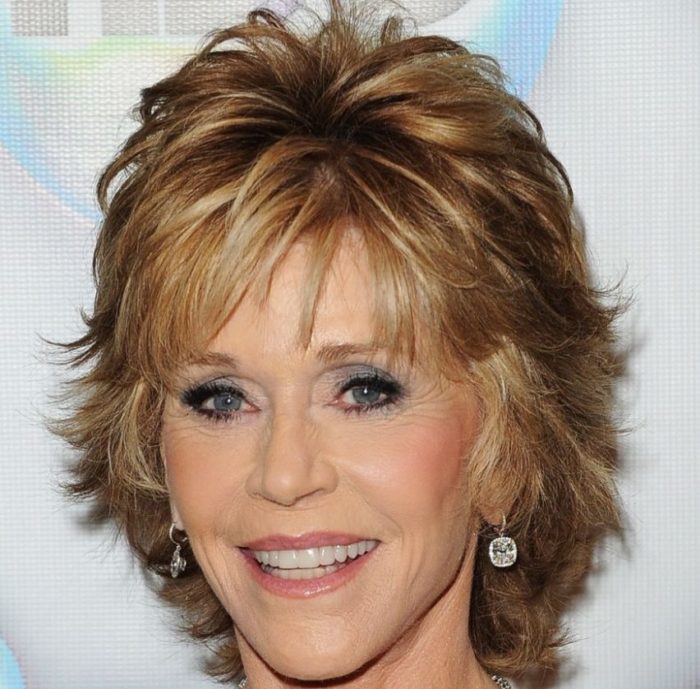 The feathery layers are a bit similar to the side-swept bangs but one marked difference is that in the former, the stylist will utilize a razor while chopping off the tips of your hair. It is this technique that will create unique tips that look like feathers. Paired with a good outfit and makeup, the feathery layers will have you looking more like a younger lady than someone who is 50 and above
25. Lob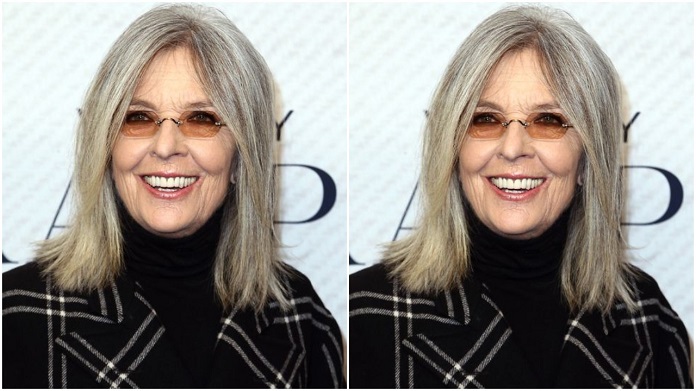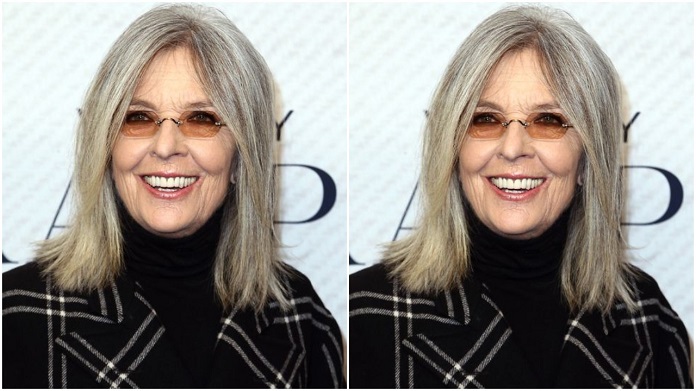 Bobs are typically short but there are some that are a bit longer than the ordinary bobs and they are known as lobs. Lobs have become a trendy favorite for young people out there but it is also one of the best hairstyles that women over 50 can utilize. It works quite perfectly for triangle-shaped faces and you can even make yours look more beautiful by choosing two different color tones for your hair.
26. Feathered Bob
Whether you have thin or thick hair, the feathered bob works just fine for women over 50 who want to achieve a youthful look. This style is much like a regular bob but the marked difference is that the stylist will use a razor while cutting off parts of your hair. This creates a fuller look which you can style in a variety of manners. This includes combing some of the tips to flip outwards while the others can flip inwards.
27. Feathered Pixie Bob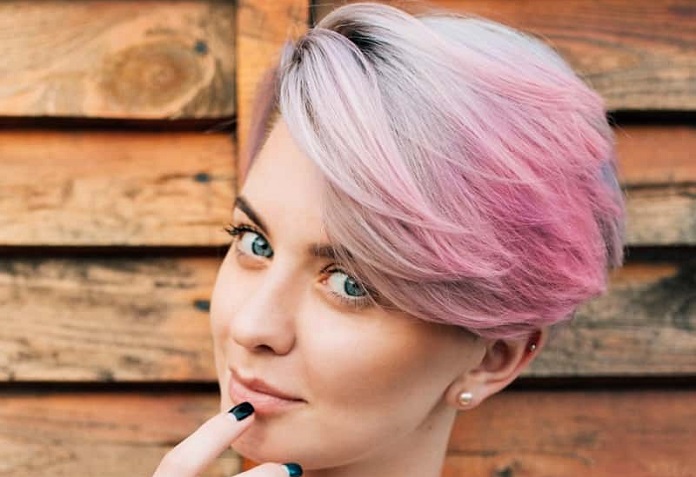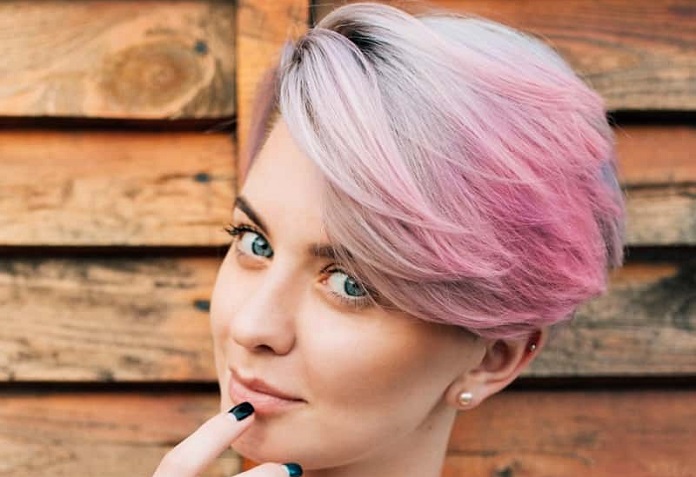 Feathered cuts are simply one of the best looks out there for women over 50 and another good example can be seen in the feathered pixie bob. This style combines both the pixie and bob cuts, making it fuller than a typical pixie and shorter than a typical bob. The hairstyling/cuttings in front are also done with a razor, creating short feathers that you can easily comb out of your face.
28. Flip Hairstyle
The flip dates back to the 70s but it is one style that has made several comebacks over the years. Thankfully, it is in vogue again and women over 50 can resort to it in achieving a good look. Be you Caucasian, black, or Latino, all you need do is to straighten your hair and at the tips, flip it outward. You can also use edge control to have your front hair looking all wonderful.
29. Low Cut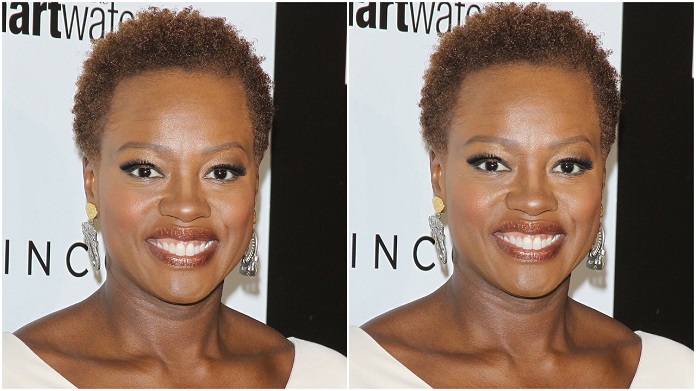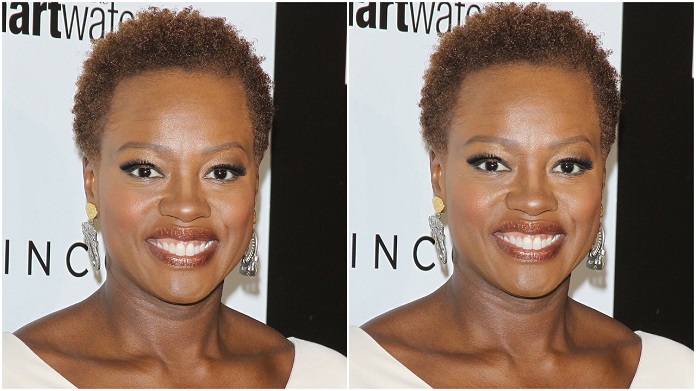 Practical, low maintenance, and convenient, there is every reason to love the low cut. You can also go the extra length of styling yours by dying your hair in multiple colors or having your stylist draw a pattern of design for it. If you are quite courageous, you can cut your whole hair off. However, you also have the option of using a wig so that you can go back to your original length whenever you get tired of the look.
30. Asymmetrical Bangs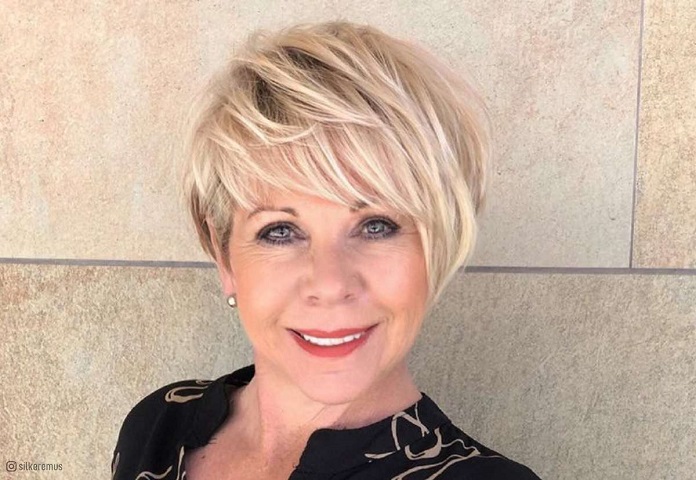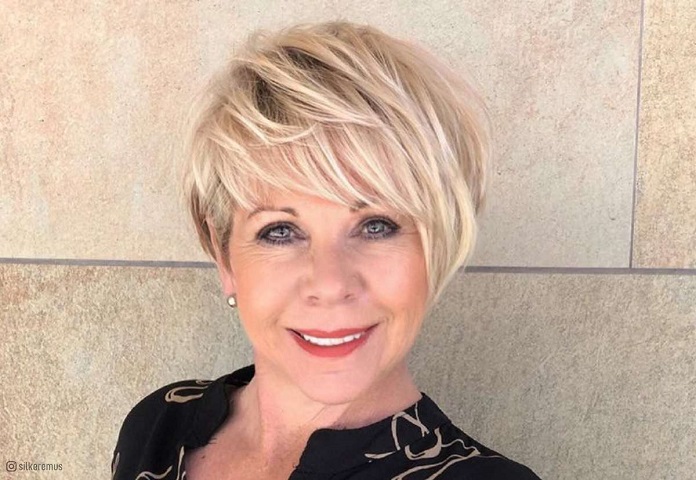 If you have any forehead imperfections that you will love to provide closure for, then the asymmetrical bangs will serve just fine. Even beyond this practical purpose, it is a hairstyle that is very stunning. Be you brunette or blonde, once you give your hair this wonderful cut, it will have you looking really beautiful.
Short Hairstyles For Women Over 50 with Fine Hair
31. Short Bob with Bangs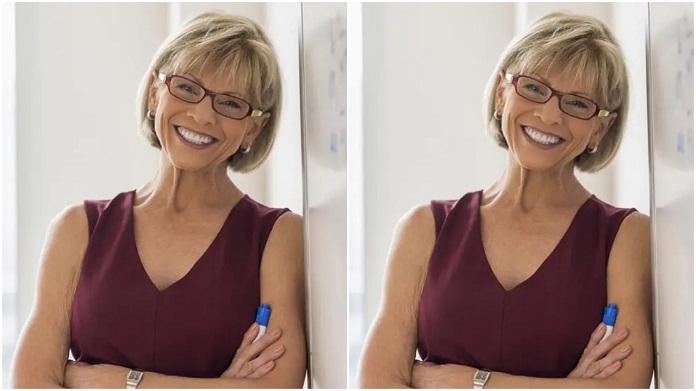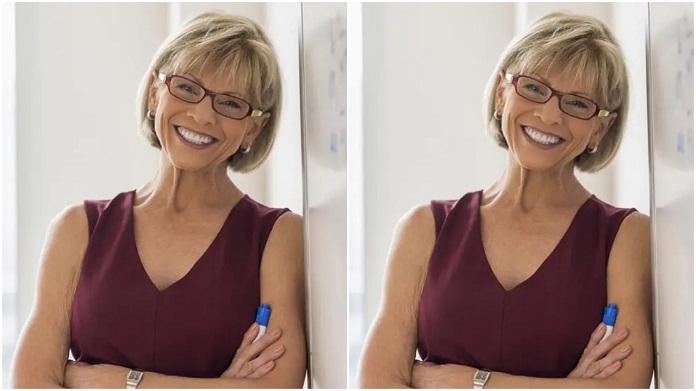 The main objective while picking out a hairstyle for your fine hair is a style that can add volume and one of them is the short bob with bangs. The bangs in front, as well as the bob, all help to frame the face and create that illusion that your fine hair is actually thicker than it looks. An additional bonus is that it makes you look quite youthful.
32. Short Shaggy Bob with Bangs
If your hair is not only fine but has uneven lengths, then this short shaggy bob will do the trick for you. All you need is a trip to the stylist who will give you an ear-to-neck-length haircut that offers lots of texture and movement. The layers in this chop create a bob hairstyle that benefits those with thin tresses the most.
33. Short Pixie Bob Haircut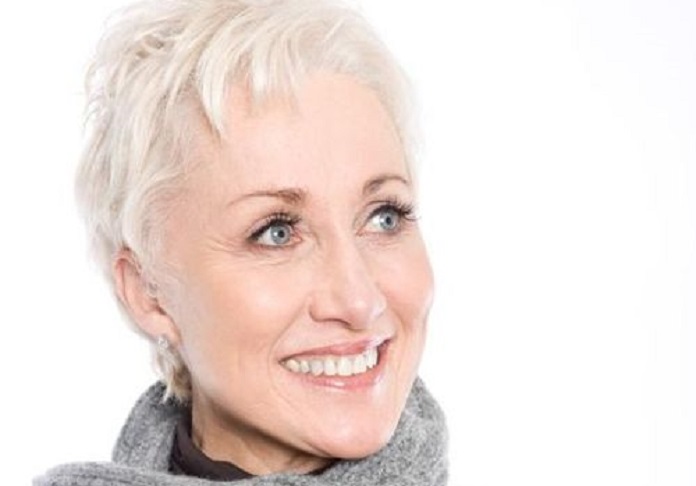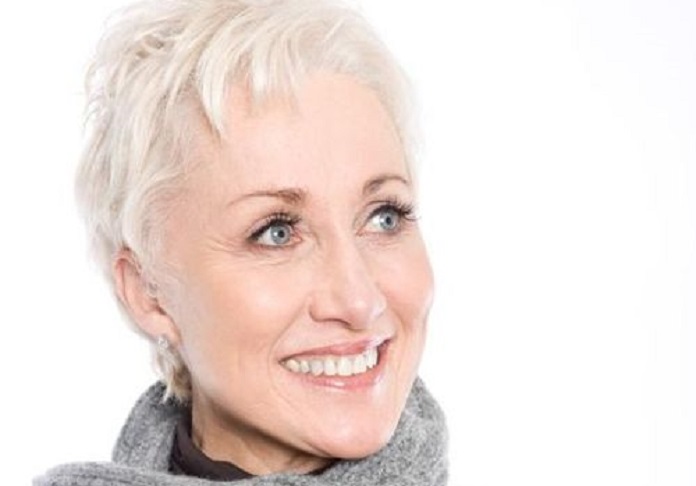 This is quite suitable for all types of face structures. It is also suitable for those whose hair has turned from its natural color into a salt and pepper combination. The short pixie bob keeps things quite simple and is easy to maintain. Despite this ease and convenience, it will have you looking stunning whether you are heading out to a formal event or a simple trip to the groceries.
34. Cropped Cut with Layers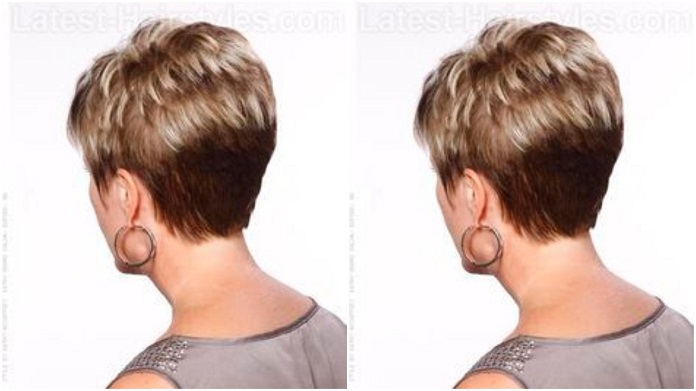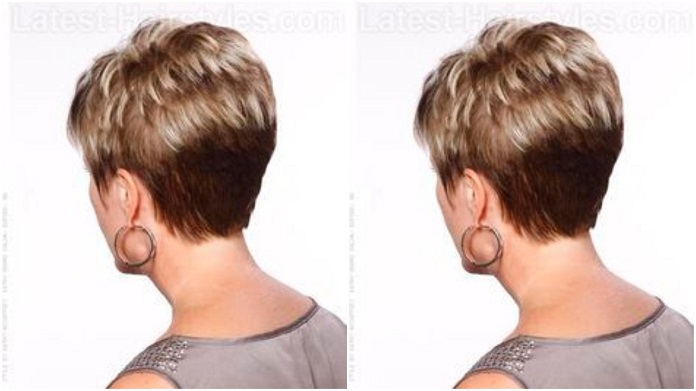 Want to slash the years off your real age? Then the cropped cut with layers will work just fine. You can also go the extra length to ask your stylist to give you another hair color so as to reinvent yourself and get a whole new look that will pleasantly surprise those that know you.
35. Wavy Bob with Bangs
From Taylor Swift to Demi Lovato, some of our favorite celebrities are rocking wavy bob with bangs and there is no reason an older woman should not go in that direction. It is one style that gives you a variety of options to play with each day. Be it curly, wavy, face-framing, or side-parted bangs, you can get to switch up your style as much as you want.
36. Curly Messy Shag
If your fine hair is additionally curly, then you can use the messy shag to freshen up your looks. All you need is an equal neck-length cut on both sides of your hair and then a styling mousse to apply to your hair to keep the curls in place. You can then run your hands through the curls to get that messy look that has you looking like you rolled out of bed all ready for the day.
37. Shoulder Length Cut with Brow Skimming Bangs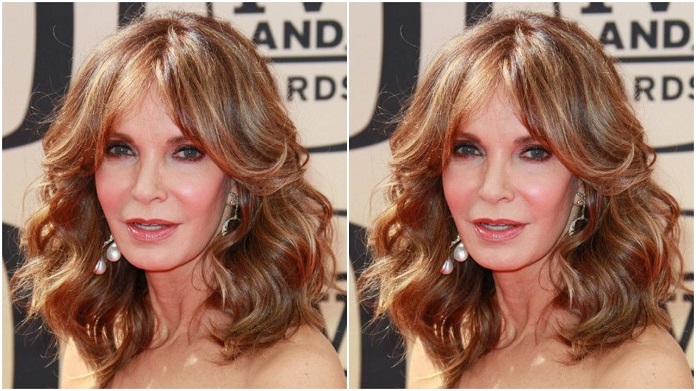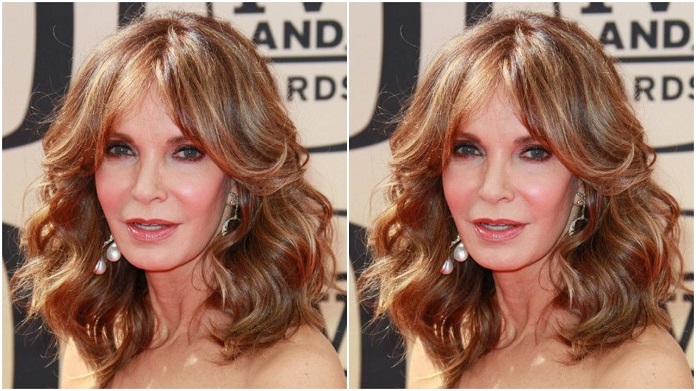 Just like the short bob with bangs, this style can create the illusion that your hair is thick rather than fine. It can also be suitable for all face structures given the brow skimming bangs in front. If you fancy something lower, you can ask your stylist to cut your hair above your neck. The reverse will be the case if you want something that goes down a bit more and covers the neck.
38. Short Feathered Bob with Bangs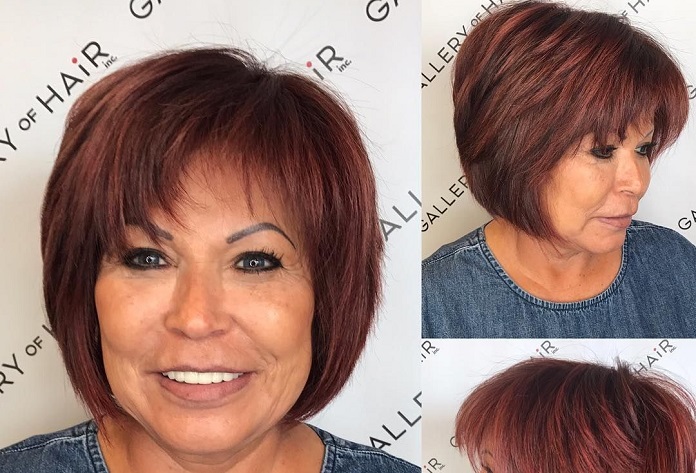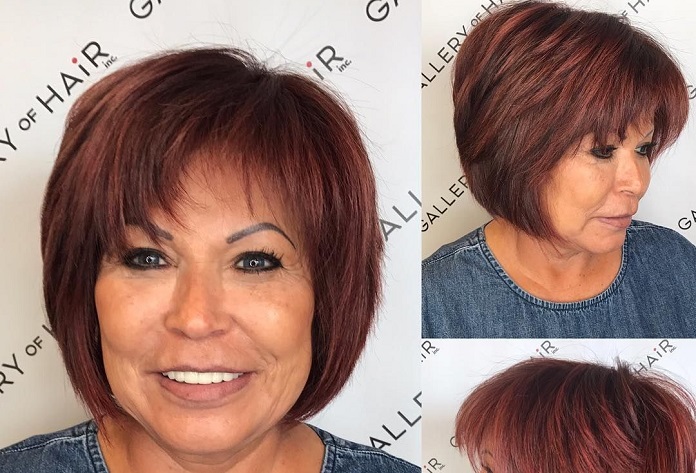 Whether a natural blonde or brunette, the feathered bob with bangs will work quite well for women above 50 with fine hair. It opens up and brightens the appearance of one's face. It gives the appearance of beautiful volume whilst concealing areas where the hair has started thinning. A feathered bob for fine hair should focus layers at the bottom of the hair, in front of the ears, and on pretty side-swept bangs.
39. Halo of Curls
Whether your fine hair is naturally curly or not, you can turn it into a halo of curls that will have you looking youthful. There is a need to be careful though and ensure that you use the appropriate products to get the curls. This halo of curls works best for people with slim stature and should be avoided by people that are not slim as it may add to the appearance of their weight.
40. Short Asymmetrical Bob with Curls
This style concentrates your hair volume on the front, making it look thicker than it naturally. It is also infused with curls throughout, helping to keep up that appearance that your hair is not fine but full. This style may require a trip to a stylist for the first cut but you can subsequently maintain it at home by using a styling mousse and combing through it lightly.