Best Perfumes For Women: J'Adore, Victoria's Secret, Versace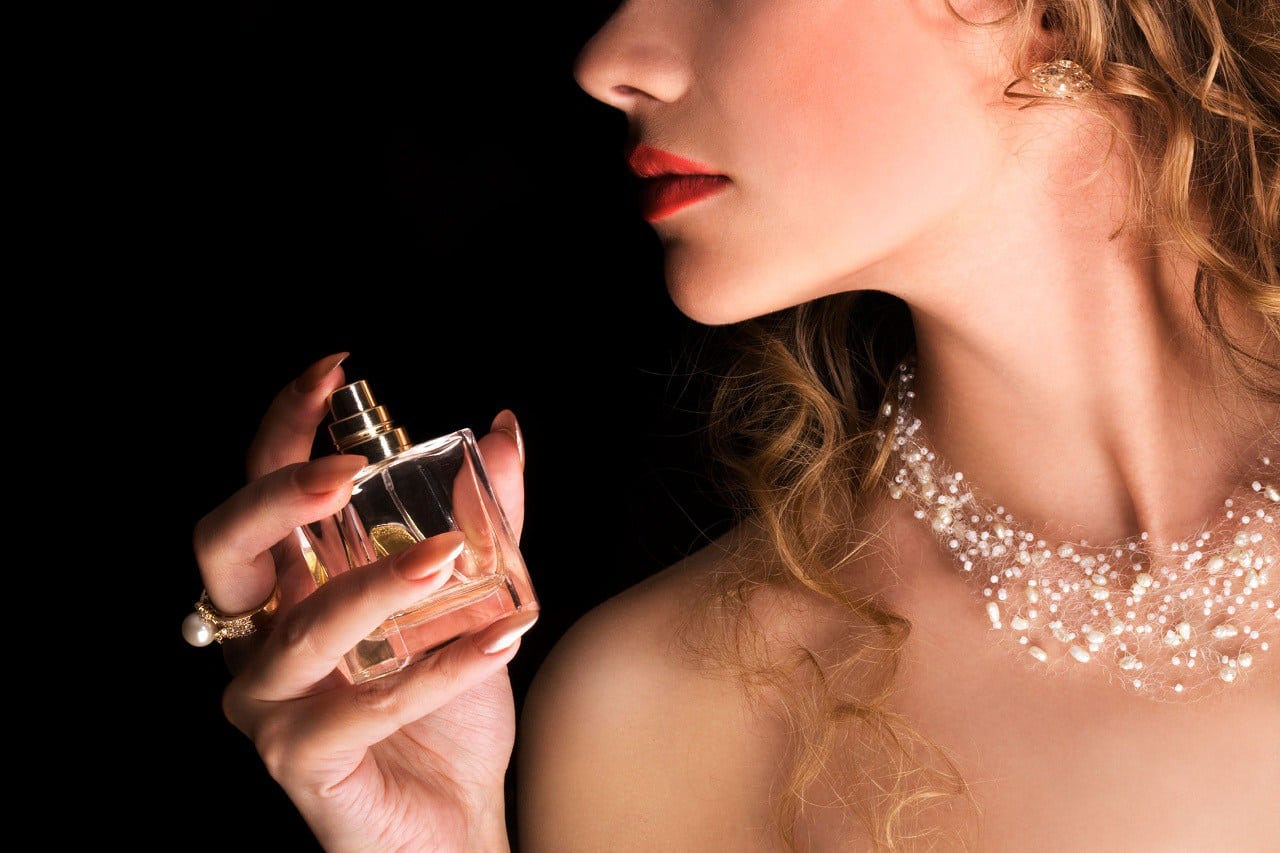 There are different fragrances everywhere but if you are one those women like me who feel naked or undressed without a good scent, then you know what it means to get the right fragrance. While getting a perfume is much more based on taste than anything else, it is okay to go with one that has subtle yet consistent and reliable aroma. Ones that draw compliments without offending someone with a sensitive nose. I have rounded great perfumes from leading manufacturers like Narciso Rodriguez For Her. There is also Jessica Simpson Fancy Love For Women and Elizabeth Arden provocative Eau de Parfum For women with little lower prices yet as much effective with high-end ones in the market. Check Out The Full List Below:
Best Perfumes For Women
Victoria's Secret Sexy Little Things Noir Eau De Parfume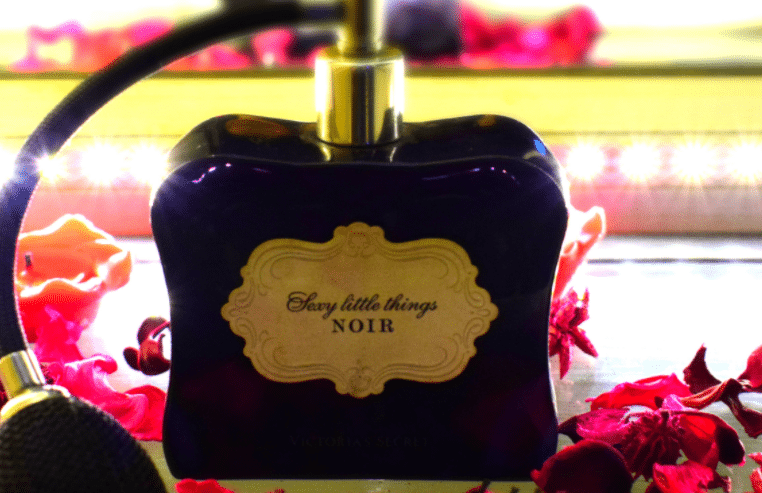 Victoria's Secret Sexy Little Things Noir Eau De Parfume is a fruity floral goodness for modern women. It delivers super sexy scent of different notes. The perfume's top notes include nectarine, juicy apple, sparkling citrus, pineapple, guanabana, pear, and bergamot. Similarly, middle notes include cattelaya orchid, muget cyclamen, jasmine petals, plum, vanilla dewberry, and blackcurrant. Finally, base notes include fragrances of golden amber, velvet musk, sultry woods and tonka bean. It is perfect for all occasions and is an ideal evening perfume. It is an elegant and calm scent that is both sweet and playful. Once sprayed the instant scent you get will seem like warmly mixed fruits with flowers. It lasts for hours after which slight base notes linger on. You can combine with Victoria's Secret Sexy Little Things Noir Fragrance Mist for a more lasting scent all day.
Pros:
It is an ideal mix for everyday wear
Can be used by women of all ages
It is versatile, suitable for all occasions.
It is not overwhelmingly powerful so won't hurt a sensitive nose that doesn't stand strong perfumes.
It stays on for more than three hours.
It has a nice design
Cons:
The bulb atomizer may pose some difficulties overtime when mishandled.
Verdict:
Day and night, this perfume has the scent that always leave you impressed. There is this seductive thing about it that makes it a nice choice for most women who want to feel sexy with their scents.
Sexy Little Things NOIR by Victoria's Secret Eau De Parfum Spray 3.4 oz for Women
Click Here To See Price
Last update: 2022-12-18 / price disclaimer
J'Adore Eau De Parfum Spray for Women By Christian Dior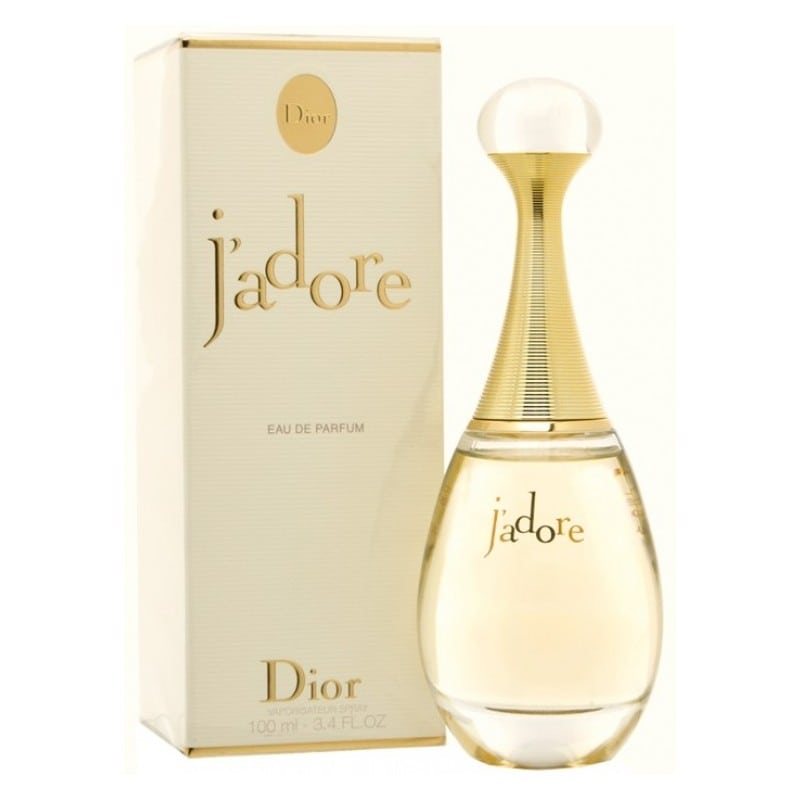 We love J'adore perfume for so many reasons which include having one of the most appealing designs and for being sexy and calm in a bottle.
The perfume spray is a burst of soft, dripping floral-fruity concoction or notes made especially for women who are looking for something quite refreshing yet calm.
It features natural scents of Damascus rose and a duo of jasmines. Jasmine Grandiflorum from Grasse, the best example of a noble floral which gives off its sensuality mixed with fruit and sun embraces and works in harmony with a more carnal quality of Indian Jasmine Sambac also known as "the flower of the gods" to give you the fresh and deep aromatic notes you need. It has seductive notes that all together give you a comforting and soothing scent that gets better over time. Once used it starts with undefined floral before the slight of all the notes. With its warm facets and enveloping orange blossom, nothing seems to be better than it.
Pros:
It is beautiful and soft yet with sophisticated allure
It gives you the calmness you need in a perfume yet keeps you fresh.
It does not stain garments
It lingers for a long time getting better and better over time.
Not harmful nor overpowering.
It is an expression of French luxury and absolute femininity
Cons:
Not the cheapest perfume on the list
Verdict:
This is a subtle, discrete and elegant perfume for women who like to keep things calm. It is the perfect user-friendly skin perfume. It has a clean scent and is totally safe to use. One of the first things to notice about the perfume is the attractive bottle which is sturdy and transparent with a gold top and round edges.
Christian Dior J'Adore Eau De Parfum Spray for Women, 3.4 Ounce
Click Here To See Price
Last update: 2022-12-18 / price disclaimer
Narciso Rodriguez For Her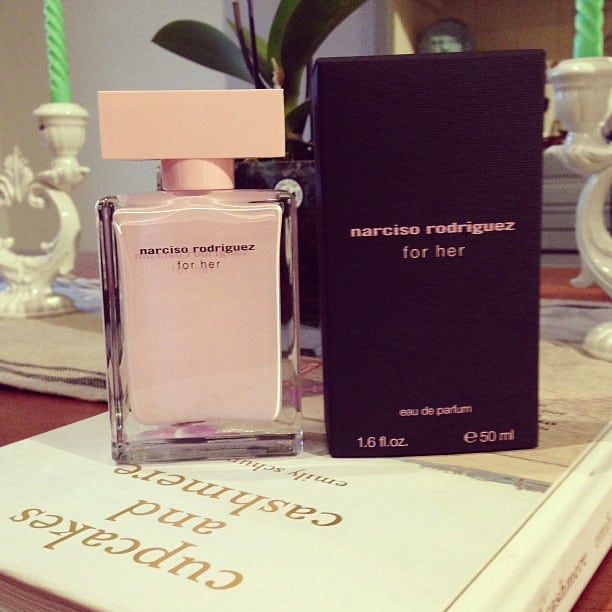 For her by Narciso Rodriguez is a girly scent that opens to a delicious fragrance. It is an awesome clean scent for contemporary women for its pure graceful seductive feature. The heart of the scent made elegant by synthesis of floral, and woody notes with hints of soft amber. Other noteworthy notes also include osmanthus, rose, peach, vanilla, vetiver, solar musk and musk. With all these notes you are bound to get a fragrance that is both intriguing and soothing.
Pros:
It delivers different fragrances all at once which is not anywhere close to boring
A while after application, it settles to give you a result that is quite remarkable.
It is not very loud yet long lasting
Cons:
Some claimed they got the fake one, which makes it seem very easy to get fake of this product.
Verdict:
This is a hit when you want something that is a little different from what's regular out there. The aroma is also lasting and subtle. However many complained of getting the wrong perfume of which can be best avoided by getting it from a reliable store.
Sale


1,196 Reviews Narciso Rodriguez BPI-007 For Her EDP Spray,3.3 Fl Oz (Pack of 1)
−$37.01 Click Here To See Price
Last update: 2022-12-18 / price disclaimer
Cartier Baiser Vole Eau De Perfume Spray for Women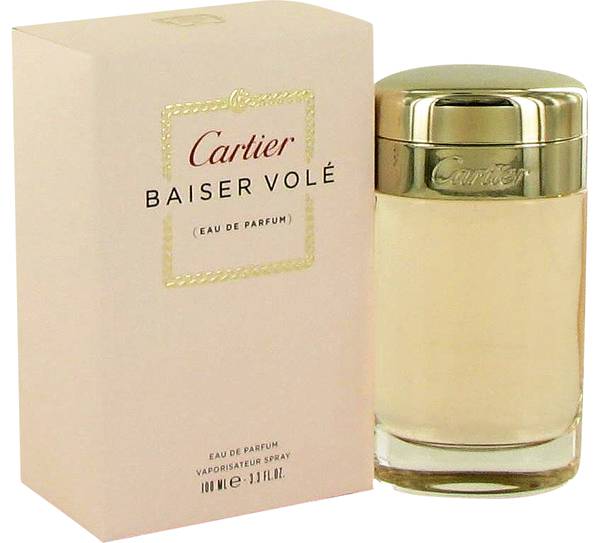 Cartier Baiser is another women's perfume with a very nice fragrance that can suit all occasions. Baiser Vole meaning stolen kiss allows you to make a very attractive statement of love. It is a unique romantic wear that you can whiffs of without having a headache. The fragrance is a pure fragrance with a lovely scent of a stunning and rare flower, the lily. The perfume is fresh smelling, cool, crispy, floral and powdery. The fragrance is quite fresh and green although some users say it is best used in the summer and spring.
Pros:
It has a nice scent that is not overbearing
It is perfectly blended, warm and sensual
Delivers a fresh and unoffensive aroma
It can be worn to nearly all the occasions including church, workplace, etc.
Once sprayed the scent gets sweeter with time
It is feminine and sophisticated yet light enough not to offend the nose
Cons:
Some users say it doesn't last all day.
Verdict:
If what you want is a truly lily scent or fragrance in a bottle, opt for this perfume. Baiser Vole is a new issue of an awesome perfume from the eighties which can be worn both day and evening. Although some complain the scent fades away easily after a few hours, Baiser Vole can last all day when layered with Baiser body cream and good enough you don't have to break the bank to own them both.
Sale

Cartier Baiser Vole Eau De Perfume Spray for Women, 3.3 Ounce
−$19.02 Click Here To See Price
Last update: 2022-12-18 / price disclaimer
Elizabeth Arden Provocative Eau de Parfum Spray for Women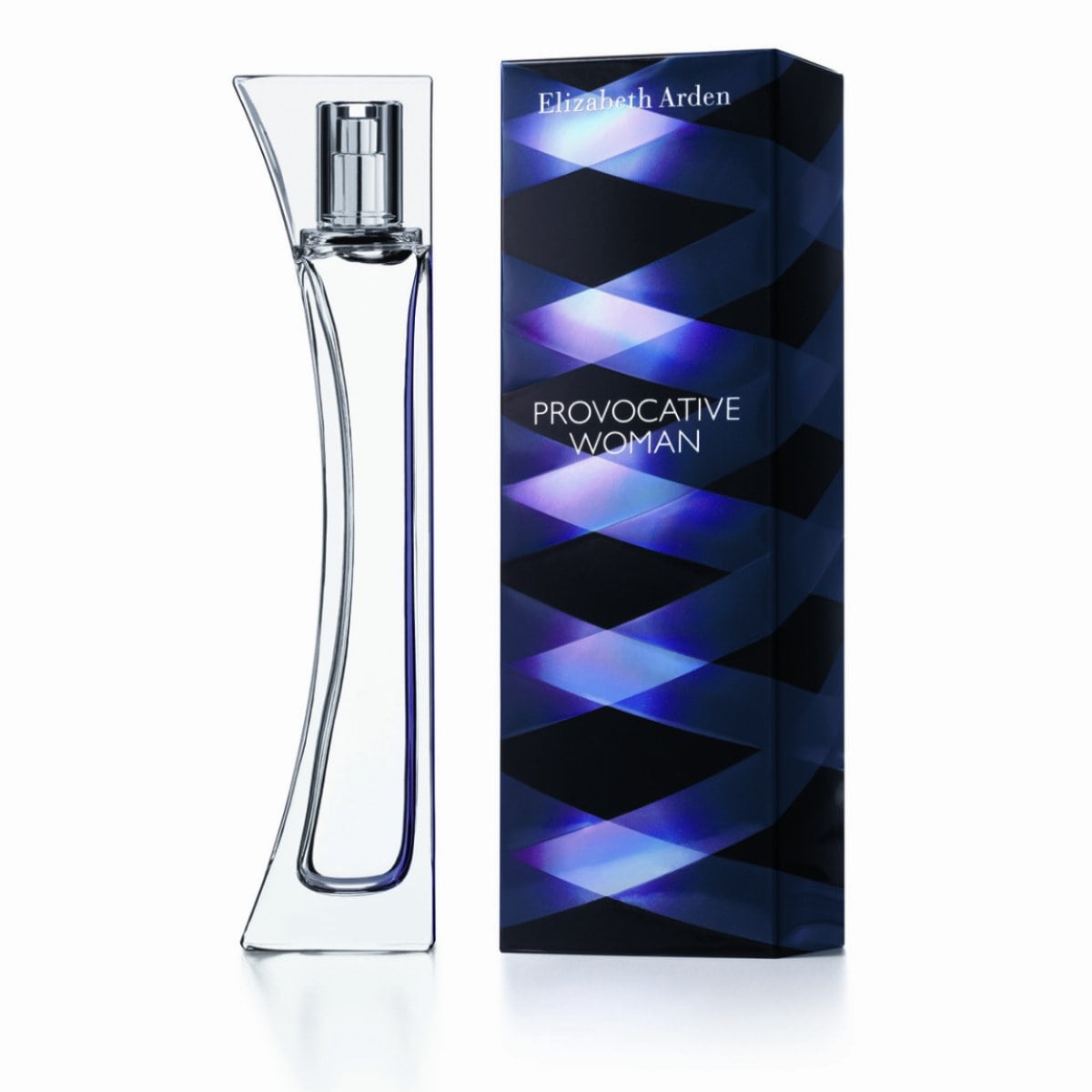 This perfume oozes out an exhilarating fragrance that brings a constant change of both charm and allure to a confident and seductive woman. Provocative Eau de perfume combines sexy and attractive top notes including ginger lily, chilled quince, and water lotus. The middle notes, on the other hand, include magnetic pink freesia, midnight orchid, papaya blossom while it gives off red amber and white sand at the base. I love that the perfume smells of flower yet it doesn't smell of any particular flower. It is one scent that blissfully blends with your natural scent and gets you nothing but compliments when you wear it.
Pros:
It refreshes your pulse points ideally without a headache
It has a lovely scent that you can't actually place
It is a high-class scent for all women
Nice burst of floralcy
It is perfect for date nights and other occasions.
It is a statement perfume that can last all day
Cons:
Customers think the packaging could be made better than it is currently.
Verdict:
Elizabeth Arden provocative perfume covers you in a cloud of exciting scent that is irresistible. It is a perfect perfume to wear to anywhere without offending those with sensitivity to perfume due to its subtlety. Many, however, think the manufacturer didn't do so well in the packaging it is easy to mistake the lid for the sprayer which can cause the sprayer sticking to the cap – something that is usually hard to put back on.
Jessica Simpson Fancy Love For Women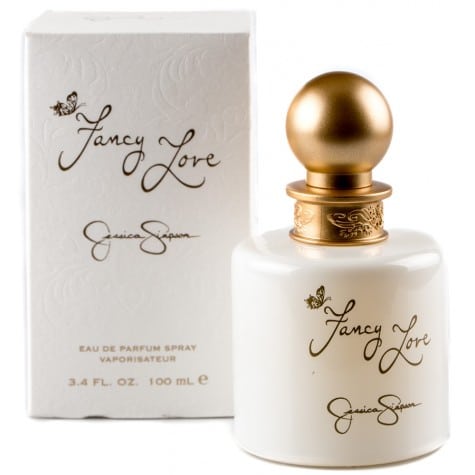 This is a really popular demand when it comes to women's perfume not just for its sensual fragrance that is both brilliant and attractive. Usually, celebrity perfumes are regarded as a flanker but the romantic truth about this Fancy Love by Jessica Simpson is that it is a celebrity perfume with a difference. It has posh substances and features that any woman would love. It has a radiant playful fragrance with a rich sparkling peach, bergamot and delicate goji leaf covered in a lively pink champagne as its top notes. Dominating the heart notes are; captivating bouquet of blossoms, sexy mix of peony, lotus, plumeria, Turkish rose and jasmine. At the depth of the fragrance, you will get blond woods, creamy amber, sensual musk and patchouli that create a lingering trail. It is recommended that you use this anytime including in the evening.
Pros:
Delivers a great balance between the different elements blended in for its manufacturing so it doesn't overwhelm
It smells nice and fantastic
It is fresh smelling and subtle, but yet still effective
Does not give off offensive scent
It is ultra-fresh and lingers for long
Great value
Not overbearing
Cons:
Some think the perfume doesn't hold up all day
Verdict:
This is a fragrance with so much energy and exuberance. It is a brilliant mix and seriously combined blend for all women. It has a long lasting subtle scent that stays fresh for long although some say it doesn't stay all day.

Sale

Jessica Simpson Fancy Love by Jessica Simpson for Women. Eau De Parfum Spray 3.4-Ounce
−$24.52 Click Here To See Price
Last update: 2022-12-18 / price disclaimer
Dior Dolce Vita Eau De Toilette Spray For Women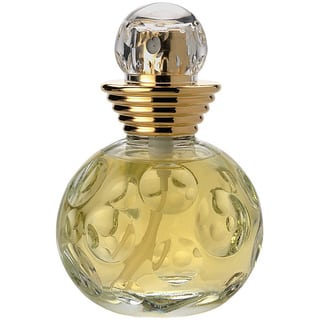 Seductive. Captivating. Energetic. Upbeat. Confident. These are words that can best describe this Dolce Vita Toilette spray by Dior. The spray captures an energic spirit with timeless sophistication. It is simple and straightforward in statement, and kind of exuberant and feminine in design. Dolce Vita is a colorful juicy floral Dior's creation that comes full circle with a balance of modernity and style.
Pros::
Draws compliment
Not overpowering
It is cheerful, alive and surprising with its different remarkable notes
Clean and fresh which is irresistible
Long lasting
Cons:
Verdict:
This is really a lovely perfume in an amazing bottle. The only drawback is its price which seems a little higher than some perfumes on the list.
Dolce Vita By Christian Dior For Women. Eau De Toilette Spray 3.4 Oz.
Click Here To See Price
Last update: 2022-12-18 / price disclaimer
Conclusion:
One simple spray of any of these perfume gives an instant confidence boost and good enough they all sell at reasonably affordable prices compared to the value you get.
Best Perfumes For Women also include some great products from brands such as Versace, Chanel, Burberry, Gucci, Bvlgari, Lacoste, Armani, Ralph Lauren, Prada, Hugo Boss and a few others