Meet Lauren Holly's Partner Jerome Ruffin and Her 3 Children From 3 Marriages
Lauren Holly is an American-Canadian actress. Talking about her husband and relationships, we will get to know that she has been married severally and is in a relationship at the moment. Lauren Holly's current partner is Jerome Ruffin. She has been married and divorced three times, and she has tried her best to keep her current relationship with Jerome away from the camera. This piece will give you details about her relationships and her children.
Before going straight to her relationships, here's a brief introduction about the Hollywood star. Lauren Holly is one striking and intelligent Hollywood personality who has achieved remarkable feats in her roles in movies and TV shows. She has starred in films and TV series like the 1992 TV drama Picket Fences, where she played the role of a sensitive but tough Deputy Sheriff Maxine Stewart.
The American-Canadian is also known for starring as Dr. Betty Rogers in the Canadian series Motive. Her contributions to the Canadian and American entertainment industries are immense, and as a reward, she has received many notable awards, including a 'Viewers for Quality Television Award' for her performance in Picket Fences.
Lauren Holly Is Currently Dating Jerome Ruffin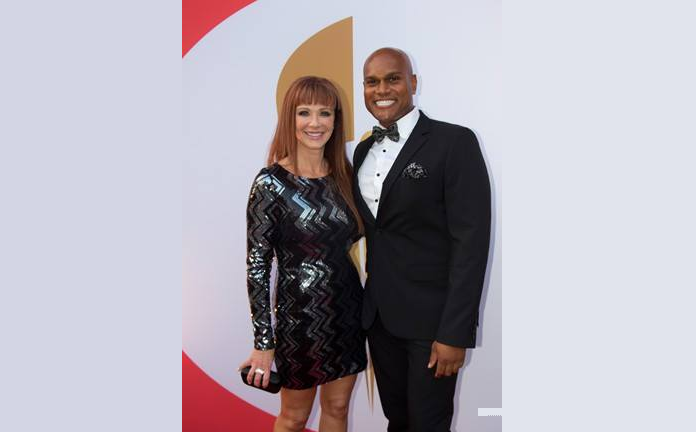 When the Hollywood star ended things with her last husband, Francis Greco, she became more private about her relationships. Reports have it that she is currently dating Jerome Ruffin. However, there is no information on her current partner as she has not been so open about her relationship with him. There isn't any record of what he does for a living, where he is from, his family, and other relationships.
Before Jerome Ruffin, Lauren Had Been Married and Divorced Three Times
Lauren appears not to have been as lucky with relationships as she is with her acting career. She has been in a series of relationships, and they have all failed for one reason or the other. She has always wanted to keep her private life away from the public, but like the Kardashians, the press always finds a way to bring her privacy to the open. Let's look at her previous relationships to see who and who she has dated or been married to in the past.
Lauren's First Spouse Was Danny Quinn
Her first marriage was with a Mexican-Italian actor, Danny Quinn. Danny is best known for his role in a cult film titled Band Of The Hand. He is the son of a Mexican painter, actor, and writer, Anthony Quinn. Lauren got married to Danny in 1991, and they stayed married only for two years before separating in 1993 for reasons best known to them. According to reports, Danny abused her in the relationship. He punched her and got violent often. This may be the reason behind their divorce, and the marriage did not produce any children.
She Married Jim Carrey After Ending Her Marriage With Danny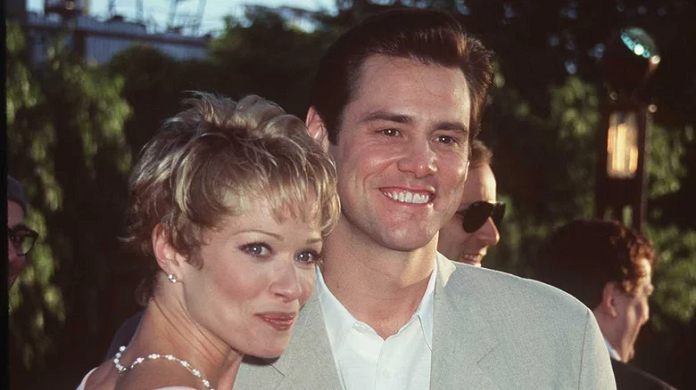 Lauren's second marriage was with a renowned Canadian-American screenwriter, comedian, actor, musician, producer, and painter, Jim Carrey. Jim co-starred with Lauren in the comedy film Dumb and Dumber, and they got married on September 23, 1996. Unfortunately, their marriage lasted just for a few months, after which he started another relationship and got engaged with his co-star Renée Zellweger. Like the one before it, the marriage did not produce any children.
Her Third Husband, Francis Greco, is the Father to Her Adopted Sons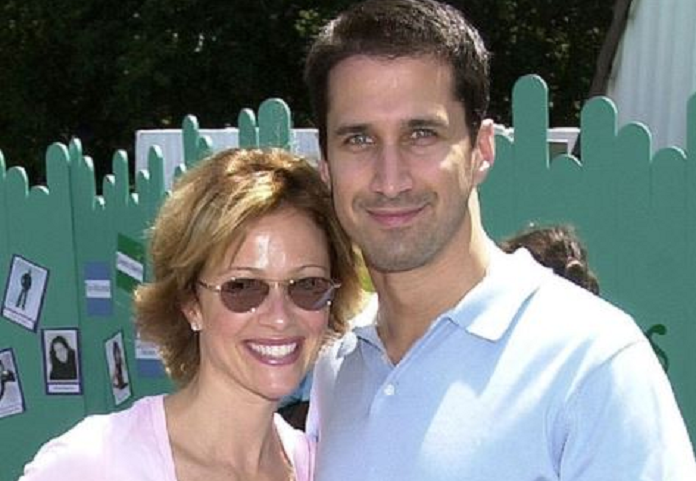 Lauren Holly stayed single for a while before she met Francis Greco, a Canadian investment banker and businessman who has once served as the Managing Director of Sagent Advisors. The two met on a blind date, and about eleven months later, they got engaged. However, the marriage came two years after the engagement. They got married on March 10, 2001, in Toronto, Canada. At the time of their wedding, Lauren was 42 years, and her groom was 37 years old. This was the longest marriage Lauren has been into, as it lasted for 13 years.
They lived happily for years. After their wedding, Holly and Greco lived together at their Chicago home, where they raised their three adopted sons- Henry Greco, George Greco, and Alexander Joseph Greco. Also, in her marriage to Greco, she became a Canadian citizen and relocated to Canada.
Despite being born in a family of affluence and having achieved great success in his business career, Francis has always tried to keep away from the public spot. Still, it appeared difficult, especially as his wife is a successful actress. The couple's union finally crumbled in 2014, and they went their separate ways.
Who Are Lauren Holly's Three Children?
View this post on Instagram
In an interview, Holly reveals that she has always wanted to adopt children, and when an opportunity presented itself, she grabbed it with both hands. After she got married to Greco, Lauren adopted three children, and they all bear Greco as their last name. And after the divorce, the children stayed with their mother, Lauren.
Alexander Greco, named after Holly's dead brother, is the oldest child and followed in his mom's footsteps. He is a young actor who stars in Canadian movies. Some of the plays and series he has starred in are Really Me as Clarke Cooper, The Town Christmas Forgot, Too Late to Say Goodbye, and Just Go With It. His younger brothers Henry and George are all doing well for themselves and have decided to stay away from the limelight.
Lauren Holly Has Been Incredibly Successful in Her Acting Career
View this post on Instagram
Lauren Holly was born on October 28, 1963, in Bristol, Pennsylvania, and grew up in Geneva, New York. Lauren is the oldest of three children born to her father, Grant Holly, a screenwriter and a professor of literature at Hobart and William Smith Colleges, and her mother, Michael Ann Holly, who is an art historian and a former professor. Her younger siblings are Nick and Alexander Innes Holly. Alexander died on April 10, 1992, in a fire incident. She attended Geneva High School and graduated in 1981, and in 1985, she enrolled at Sarah Lawrence College in New York, where she earned her undergraduate degree in English.
Lauren's career in acting started when she was 20 years old, and it was with the serial police drama Hill Street Blues where she featured in two episodes. When she was 23 years old, more acting opportunities came her way. She played Julie Rand Chandler in ABC TV opera All My Children and as Betty Cooper in the movie Archie: To Riverdale and Back Again.
Lauren was brought to the spotlight in the entertainment industry in 1992 when she starred as Deputy Sheriff Maxine Stewart in the four seasons of CBS's Picket Fences. It was then followed by her portrayal of Linda Lee Cadwell in Dragon: The Bruce Lee Story and her appearance as Mary Swanson in the 1994 comedy Dumb and Dumber; and many more. She loves her career and always wanted to keep her private life away from the camera. This she has not achieved as she is a public figure.