Truth About Ashley Judd's Father, Mother and Why She Has No Children
Ashley Judd's parents are Naomi Judd and Michael Ciminella. Ashley is currently 54 years old but has no children of her own because she chose not to.

Though an established businessman and marketing consultant, Ashley's father, Michael, is not a popular figure, but her mother, on the other hand, was a well-known American singer and actress. Sadly, she passed away on April 30, 2022, after she inflicted a gunshot wound on herself at her home in Tennessee.
Even though Ashley's parents were no longer together at the time her mother died, one cannot tell the story of their individual lives without their names popping up, and this is for obvious reasons. So who are Michael Ciminella and Naomi Judd?
Ashley Judd's Parents Were Married for 8 Years
Details of where, when, and how Ashley Judd's parents met are unknown, probably because that was long before her mother started her professional career and became popular. However, it is common knowledge that they got married in a private ceremony that took place on March 1, 1964.
At the time they tied the knot, Naomi was just 18 and still went by the name Diana Ellen Judd, according to Pitchfork. Sadly, they only managed to stay married for eight years before they divorced in 1972, just four years after they had their only child- Ashley.
Who Is Ashley Judd's Father?
Source: Facebook
Born Michael Charles Ciminella sometime in 1945 in Kentucky, Ashley's father is 78 years old. He is the son of Mary Bernardine Dalton (mother) and a man also named Michael Ciminella. Because he is not in the spotlight, a lot of information about him, including his family background, childhood, siblings (if any), and education, among others, are unknown.
However, there is no doubt about the fact that Michael is educated. According to several sources, he attended local elementary and high schools in Kentucky. When he was done with high school, he continued his education at an unknown university from where he bagged a bachelor's degree.
Subsequently, he started building a career in business and also as a marketing consultant. According to an article published in 1997 by the Associated Press, he established Ashland Aluminum Co. in Ashland, Kentucky. However, even though he could become successful in his field, he never gained as much public attention as he did when his ex-wife, Naomi Judd, got famous.
Now retired from business, Michael is still alive, although there have been speculations that he died in 1992. His account on Facebook is very active and has also been seen on some of his daughter's Instagram posts in recent times. Since the end of his marriage to Naomi Judd, he has been single and now lives a quiet life in Kentucky.
Meet Ashley Judd's Mother
Naomi Judd was born Diana Ellen Judd on January 11, 1946, in Ashland, Kentucky, to Pauline Ruth "Polly" Judd (née Oliver) and Charles Glen Judd, who owned a gas station. She had a brother named Brian, but sadly, he died of leukemia at the age of 17.
As a teenager, Naomi started dating a man named Charles Jordan. Along the line, she got pregnant for him and had her first child, Christina Claire Ciminella (now known as Wynonna Judd), when she was 18. Unfortunately, Charles abandoned her. Very shortly after, Naomi got married to Michael Ciminella, which explains why her first daughter bore his last name.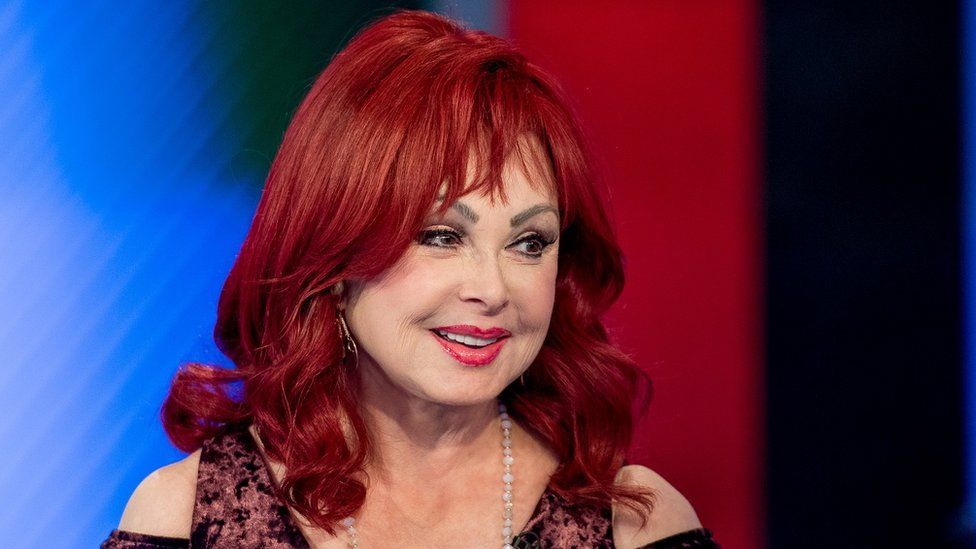 In 1968, she and Michael welcomed their only child together, Ashley. However, following the crash of their marriage, Naomi took up the responsibility of raising her two daughters as a single mother. While doing that, she attended nursing school at the College of Marin in California and decided to pursue a singing career with her first daughter, Wynonna.
Meanwhile, after her divorce, Naomi changed her last name back to her maiden name and took the opportunity to change her first name from Diana to Naomi.
Naomi Judd Started Singing Professionally in 1983
Ashley's mother began her entertainment career as a singer, not a solo singer. She and Wynonna formed the very popular duo called The Judds in 1983.
The Judds became a highly successful country music act, winning several awards, including 5 Grammy Awards and 9 Country Music Association awards. Eight years after its formation, the mother and daughter duo stopped performing. This was after Naomi was diagnosed with hepatitis C.
Nevertheless, Wynonna carried on as a solo artist but reunited with her mother occasionally for concerts and tours as The Judds. Recognizing her achievements, the American Academy of Achievement presented her with the Golden Plate Award in 1993.
She Was Also an Actress, Among Other Things
Although her music career was no longer as active as it used to be, Naomi Judd never lost relevance in the entertainment industry. Being an actor in addition to her singing career, she continued to act, appearing in movies such as A Holiday Romance (1999), The Killing Game (2011), Nearlyweds (2013), An Evergreen Christmas (2014), and V.C. Andrews' Ruby (2021) among others.
As a judge, Naomi also appeared on several TV shows, including Star Search and the CMT reality series Can You Duet. In 2005, she started a Sunday morning talk show called "Naomi's New Morning" on the Hallmark Channel, and it ran for two reasons. In 2017, the late singer also competed in the first season of the reality cooking series, My Kitchen Rules alongside her second husband, Larry Strickland, who she married on May 6, 1989.
In addition to being a singer and an actress, Naomi was also a writer. She authored several books, some of which include Naomi's Home Companion: A Treasury of Favorite Recipes, Food for Thought, and Kitchen Wit and Wisdom, Naomi's Guide to Aging Gratefully: Facts, Myths, and Good News for Boomers (2007), and River of Time: My Descent Into Depression and How I Emerged with Hope (2017).
Ashley Judd's Mother Died in 2022
For a long time before her death, Naomi struggled with depression, accompanied by panic attacks, anxiety, and suicidal thoughts. Regrettably, the medications she was directed to use produced secondary effects such as tremors, edema, and alopecia, all of which threw her deeper into emotional distress.
Unable to endure it all, the singer decided to end her life herself on April 30, 2022, by shooting herself at her home in Leiper's Fork, Tennessee; she was 76.
Ashley Judd's Relationship With Her Parents
Even though Ashley left with her mother following the end of her marriage to her father, Michael did not let that affect his relationship with her. According to Ashley, he was the one parent who was always there, and as a result, both she and her sister, Wynonna, are very fond of him.
The actress and her father are so close that in February 2021, when she had an accident in Congo and broke her right leg, he flew down to South Africa, where she was being treated to be with her. Appreciating everyone who helped her through her recovery journey via an Instagram post, Ashley thanked her father for being there for her, describing him as her companion, rock, and critical support system, among other things.
The actress' relationship with her mother, Naomi Judd, on the other hand, was not all smooth. However, speaking in an interview with David Kessler, the host of the "Healing with David Kessler" podcast, Ashley stated that any hostility she felt towards her country music superstar mother was resolved long before her death.
According to her, taking a look back at her childhood, she realized that she grew up with a mother "who had an undiagnosed and untreated mental illness" and that many of her interactions, behaviors, and choices that she made were an expression of the disease.
In her 2011 memoir titled "All That Is Bitter and Sweet," Ashley claimed that within the period her mother got involved with her second husband, Larry Strickland, the duo did many sexually inappropriate things in the presence of her and her sister, Wynonna Judd. And while visiting TODAY in 2011, the Hollywood star said she was raised in a dysfunctional family system that didn't work very well."
Nevertheless, she is no longer indignant about it as she told Kessler that she understands that she was in pain, "and (I) can today understand that she was absolutely doing the best that she could. And if she could have done it differently, she would have."
Ashley Judd Doesn't Have Children of Her Own, and Here's Why
In her memoir "All That Is Bitter and Sweet," Ashley revealed that she and her former husband Dario Franchitti were usually asked if they have kids, and in response, she would laugh and answer in the negative, adding, "we have pets."
Right from the time she was 18, according to her memoir, Ashley Judd knew that she did not want to have children. She wrote, "The fact is that I have chosen not to have children because I believe the children who are already here are mine, too." She added that she does not need to make her babies when there are a lot of orphaned and abandoned children who need love, time, attention, and care.
In line with that, the actress disclosed that she has "quietly 'adopted' many children in America and in different parts of the global South 
 sending money for health care, food, schooling, and shelter in ways that are appropriate for the places where they live and which improve their chances for better lives."