What Happened to Ashley Judd's Face, Plastic Surgery or Accident?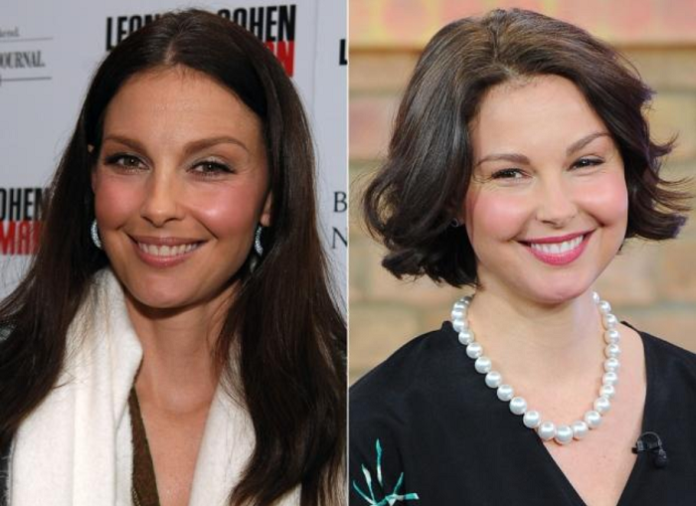 In early 2020, a lot of people observed that Ashley Judd's face looked puffy. Explaining the reason for that, she said it was due to regular Botox injections, which she receives to fight "siege migraines."
Due to their level of popularity, celebrities usually have a lot of fans who are always interested in knowing the slightest details about their lives. As a result, these celebrities make the headlines even for things that shouldn't be a big deal on a normal day.
On one such occasion, American actress Ashley Judd was in the news because of the changes in her physical appearance, particularly her face, which looked obviously different from what we've always known. This left many wondering what had happened to her face. In this article, we'll not only answer this question, but we'll also tell you all about the accident which nearly took the actress' life.
Did Ashley Judd Have Face Lift or Plastic Surgery?
Ashley neither had a facelift nor plastic surgery. Speculations about her undergoing cosmetic procedures started making the rounds after she appeared in a video for Democratic presidential hopeful Elizabeth Warren with her face looking swollen.
The video, which shows Ashley making phone calls on behalf of Warren, was posted on Twitter on February 11, 2020, by Warren's campaign team.
My friend @AshleyJudd made a few calls to people who chipped in a few dollars to our campaign. I'm proud that our campaign is grassroots—built by people, not Super PACs or billionaires.

Chip in $3 tonight, and Ashley could call you to say thanks! https://t.co/qOzNnVvmg4 pic.twitter.com/2SJOEAGKCp

— Elizabeth Warren (@ewarren) February 11, 2020
Ashley's appearance quickly became a trending topic on the platform, with a lot of people ridiculing her for her looks and others speaking in her defense. One person who believes she had Botox wrote, "I've heard of plastic surgery, but this puffy-rubber surgery is a new one to me. Yikes."
Another wrote, "My goodness. Who that!. Allow yourself to age the way it should happen." Someone else commented, "Don't give her any money. She may use it for face filler and I'm afraid she might blow up!"
Countering those who were making rude comments about the actress, another claimed that the actress was on prednisone (a steroid that causes facial swelling) for an illness, adding, "Why are you so hateful?" "The people making comments about her appearance are disgusting," another countered.
The Actress Wasted No Time To Clear the Air
In a bid to set the records straight, Ashley Judd released a statement via Facebook on February 2020 explaining that she receives Botox injections regularly as a treatment for her "siege migraines." Meanwhile, according to Mayo Clinic, the Food and Drug Administration has approved Onabotulinum toxin A, also known as Botox, as a treatment for migraine headaches.
Judd revealed that she has had migraines for over one year (as of the time of the statement) and sought regular treatments. "Have I had botox? It is a standard treatment for the ailment that I experience," she wrote. According to her, her union insurance pays for thirty-one injections every twelve weeks.
"What I know is that misogynists on Twitter have been slaughtering me compared to my pre-weight gain idealized self," she wrote. "My conventionally thin, athletic, 'pretty' AcroYoga body, and more slender face, is merely the flip side of the same patriarchal coin."
She went on to state that the people who were talking about her female appearance and assessing her desirability and worth were basing their opinions entirely on gendered norms. However, she made it clear that it doesn't get to her at all because she does not take compliments any more seriously than she takes slurs.
Ashley also encouraged other women not to be scared of speaking out against people who criticize their appearance. "Speak up anyway," she said, as she pointed out that the sling and arrows would come, "but your voice and the body from which it comes is beautiful, courageous, powerful, and necessary."
So What is Wrong with Ashley Judd's Face?
In her Facebook response to the nasty Twitter comments about her facial appearance, Ashley Judd explained that the puffiness of her face was as a result of the Botox (Onabotulinum toxin A) medications she takes to help with her siege migraines. According to her, in the course of receiving treatment, her neurologist pain specialist banned her from engaging in anything but mild walking exercise.
She also revealed that her last migraine (as of the time of the statement) lasted for four and half months, and "along with medication, and the inevitable laziness that gathers around forced inertia, I have experienced some un-fun weight gain. But thankfully, Ashley added that her doctor had recently cleared her to start exercising again.
Before the 2020 incident, Ashley had been in the news at different times for her physical appearance. In March 2012, it was rumored that she had plastic surgery, particularly fillers. The speculations emerged following her appearance on a Canadian talk show to promote her television series Missing. Her face looked bloated, hence the rumors.
Nevertheless, her rep told E! that Ashley was battling serious sinus infection and flu and was on a heavy dose of medication to conquer it. On March 15, 2012, we got to know the medication she was on when she tweeted about steroids, as seen below.
@CassandraProbe I know, steriods r dramatic. My clothes don't fit right, hard on a girl's self esteem, so lots of positive self talk & love.

— ashley judd (@AshleyJudd) March 15, 2012
The tweet was a response to a young woman who said she left school after gaining weight due to her intake of the medication prednisone and was subsequently made fun of by her classmates.
How is Ashley Judd's Face Now?
It's been a few years since Ashley Judd last trended for her "puffy" face, and judging by her recent pictures, it appears it still looks the same, and this is quite understandable. As we've stated earlier, her Botox medication is one of the factors contributing to her weight gain. However, it does not actually cure migraines, and people who use it for headaches often receive the treatment every three months.
Ashley posted the video below (recorded during her late mother's memorial service) on her Instagram on May 15, 2022, and it shows how she looks recently.
View this post on Instagram
Comparing Ashley Judd's Face Before and After
At the time Ashley started her acting career professionally in 1991, she was only 23 years old and undeniably beautiful by all standards. She was slim and had an athletic body with the right curves in the right places. But with the passage of time, our bodies change, and so has Ashley's.
That's not to say she's no longer beautiful. As a matter of fact, she has aged gracefully throughout her successful acting career, the fact that she has gained weight notwithstanding.
Is Ashley Judd Sick?
Ashley Judd is currently not sick and is not known to be suffering from any health challenges. Nevertheless, she was involved in a terrible accident that almost took one of her legs in 2021. For the records, Ashley is not only an actress but also a humanitarian.
So, it happened that she traveled to the Democratic Republic of the Congo in February of the said year, and in the course of her stay there, she visited the Congo rainforest to see the endangered bonobos monkeys.
Unfortunately, that visit turned into a nightmare as she tripped over a fallen tree and broke her right leg (tibia) in four different places. At the time, she told the New York Times in an Instagram live video that as she was breaking her leg, she knew it was being broken.
Speaking in an interview with Kate Roberts on her podcast Sex, Body & Soul, Ashley revealed that it was so painful that she bit a stick, screamed, howled, and convulsed, but she never passed out even though she wished she could.
View this post on Instagram
Sadly, she remained stuck on the forest floor for five hours before someone found her group. Her bones were reset right in that forest before some men she described as her Congolese brothers carried her in a hammock "up and over hills, through the river" on a one hour thirty minutes journey back to their camp.
From there, she was transported via a motorcycle to a spot where she was rescued and flown to the hospital. This part of the journey lasted for six hours, with a driver steering the motorcycle and another man holding the top part of Ashley's shattered tibia together.
She was subsequently airlifted to South Africa for her first leg surgery, and by the time she arrived there 55 hours after the accident, her broken leg had no pulse, and she needed a blood transfusion urgently. She spent nine days at Sunninghill Hospital in Johannesburg, where she underwent several operations before she was transported by air to Tennessee, U.S.
On getting to a hospital in America, she continued to wait for the tissue damage and swelling to go down. "Eventually I was qualified to have the 8-hour surgery to repair the bones, decompress the hemorrhaging nerve and pick the shards of bones out of the nerve. I am now recovering from surgery," Judd said on February 22, 2021.
Six months after the accident, Ashley was walking again, having undergone extensive surgery and rehabilitation. Earlier in 2022, she took to Instagram to announce that she was returning to the Democratic Republic of the Congo, adding that the injury "is in the past now."