Best Deodorant For Women to Help You Stay Fresh and Cool All Day Long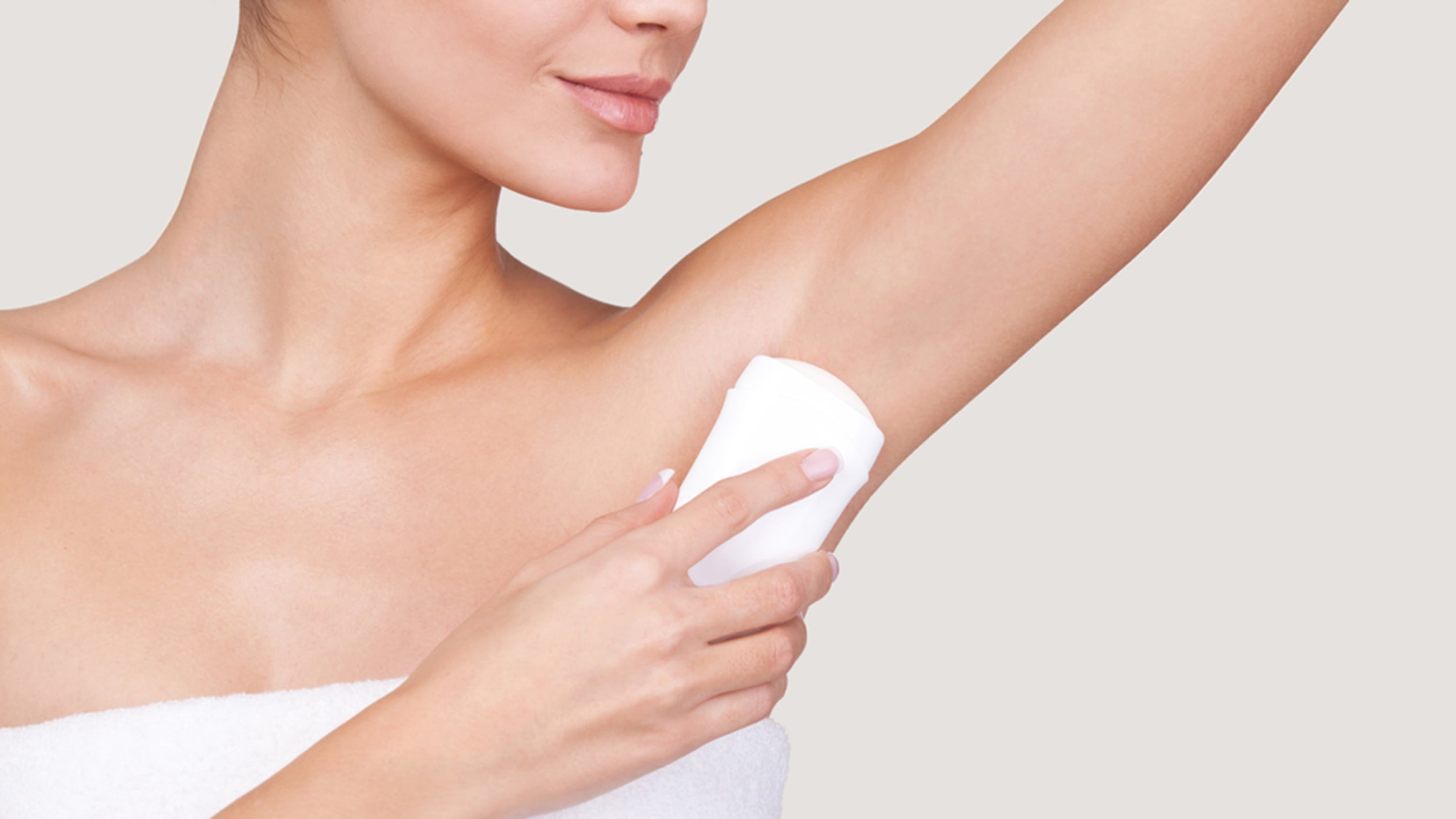 Deodorant is a daily necessity for most of us, but with so many options littered and brimming in different drugstores, it can be tough to pick the right one. Well, for beginners, there's antiperspirant and there is deodorant. The first prevents sweating and wetness, while the latter handles stinky odor that results from skin bacteria interacting with sweats. We have carried out research to bring you the best deodorants for women that actually work magic. By our research, Fresh Sugar Roll-On Deodorant, Dove Advanced Care antiperspirant deodorant, Lavanila The Healthy Deodorant and others on the list are a great spot on to consider.
It is important to note that a simple deodorant works well for those who don't sweat profusely, but if your underarm is always wet, then you might need to go for antiperspirant. Some can offer two-fold services as both an antiperspirant and a deodorant.
While many people have a strong opinion against antiperspirants which work by temporarily blocking sweat glands with a kind of controversial ingredients from aluminum salts. There is still no compelling connection between these compounds and health issues like cancer. However, if you are looking to avoid them just to be on the safe side, we have suggested a good number of natural formulas as well.
Best Deodorants For Women
Fresh Sugar Roll-On Deodorant for Women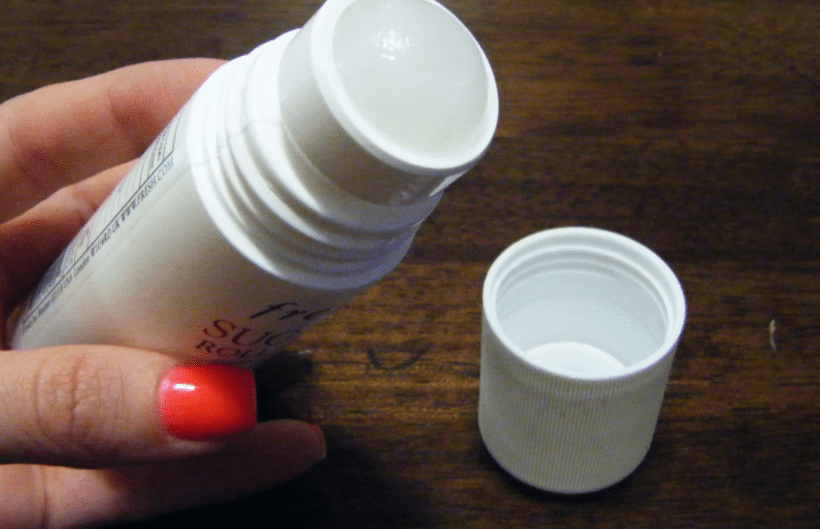 Fresh is among beauty products that first explored the use of natural ingredients like sugar, milk, soy, and rice in recent beauty treatments. And this Fresh Sugar roll-on didn't come short. With the formula, your armpit is sure to enjoy a burst of sugar spice; lemony sugar scent. Created to prevent perspiration and also to minimize underarm odour, the scented formula offers full, long-lasting protection from odour by suppressing odour-causing bacteria. It is an alcohol-free deodorant and a fluid formula which means it applies smoother than chalky solid ones. Key ingredients include aluminium chlorohydrate(a great antiperspirant), sugar ( which inhibits odour-causing bacteria) lemongrass and witch-hazel (which are astringents that curbs moisture). There is also the presence of oat extract which restores and refreshes the skin. The aloe leaf extract and meadowsweet extract also sooth and regulate sebum production to control oil and shine. You can get it with Fresh bath and shower gel for more control throughout the day.
Pros:
It smells good
It is a thick liquid formula, thus delivers a clear finish
It is great for dry skin
Long-lasting odour control
Sinks in completely within a minute
It is gentle on the skin
It is very affordable for the value it delivers
Cons
Aluminum compounds are not suitable for people with kidney diseases.
Not the best option for a sensitive skin
Verdict:
If you have a dry skin and hate chalky marks after applying a deodorant, then you should consider getting this water-based roll-on. It is beautifully scented and lingers for long although not enough to replace perfume.

183 Reviews Fresh Sugar Roll-On Deodorant 75ml/2.5oz
Click Here To See Price
Last update: 2022-12-20 / price disclaimer
Nature's Gate Organics Fruit Blend Deodorant for Women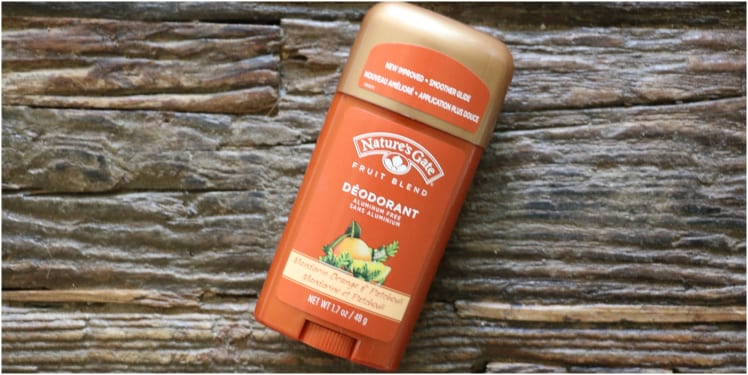 Nature's Gate Organics Fruit Blend is a more natural deodorant with no aluminium and propylene-Glycol. It is a nice choice for sensitive skin as it is vitalized with harmless Certified Organic botanicals which are high in essential nutrients. The ingredients also restore and soothe the skin without playing down on protection and odour control. Some of the ingredients in the mix include baking soda and vegetable enzymes which mow down odour. While it has a nice smell that is not all that girly which makes it suitable for both genders, some have complained that its lasting power is average (around 8 hours) which is long enough for us. It also makes up for this with the way it saves you from having to deal with tons of chemicals that may probably irritate sensitive skins. Naturegate is a stick formula – something many do consider as sticky and potentially going to stain underarm, however, it's not the case with this deodorant that delivers a way smoother glide.
Pros:
Hardly stains
targets and neutralizes odour excellently
It is vegan, paraben free, cruelty-free, petroleum Glycol free, and aluminium-free.
Effective protection
Features cool, natural and gentle ingredients that are safe to use directly on all skin types.
Cons:
It doesn't last throughout the day
Verdict:
This is specially made for a sensitive skin so if what you want is a deodorant that neutralizes odour effectively, offers fantastic aroma without any possibility of hurting your skin, you might want to get this. I love the aroma and the fact that it goes a long way in keeping you fresh.

446 Reviews Nature's Gate Organics Fruit Blend Deodorant, Mandarin Orange Patchouli, 1.7 Ounce
Click Here To See Price
Last update: 2022-12-20 / price disclaimer
Lavanila The Healthy Deodorant for Women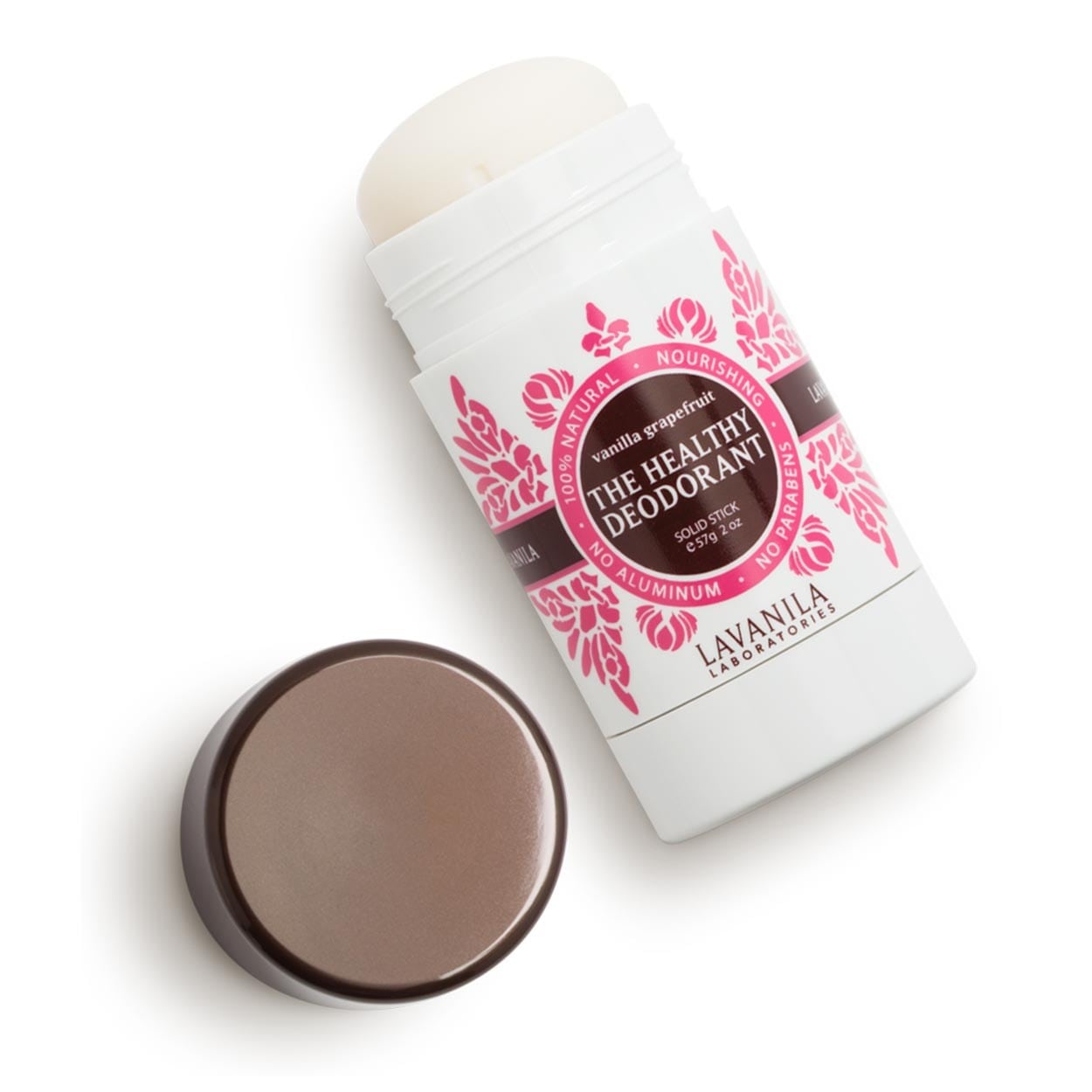 Lavanila deodorant offers a powerfully refreshing scent with natural ingredients. The formula provides safe, gentle and a shower-fresh feeling all day long with essential soothing oils blend. It is made with essential oils, anti-oxidants and beta glucan technology for nourishment and to combat off-putting underarm odour. Just like Nature's Gate deodorant, Lavanila is free of aluminium, paraben, Propylene Glycol as other potentially harsh chemicals, so no skin irritation. Although it is an organic deodorant, some users have said that it may not be the best deodorant for someone who sweats profusely. This is because it doesn't block out sweats but makes you smell really good. Although its balanced formulations and efficacy can stand up to sweat for a long time.
Pros:
It is not chalky although hard and dry
Does not contain disturbing chemicals
Provides long-lasting protection
It is a powerful odour blocker
Keeps preparation away
It is completely natural
It comes in different fragrances that you can choose from.
Cons:
Does not come in a spray bottle.
Verdict:
If you are a medium range sweater, this deodorant will last you a whole day. However, it may not be the best for high-level sweaters. Part of the reason is the fact that it wouldn't stop you from sweating just like most natural deodorants but will keep you fresh while absorbing some of the moisture which helps you stay dry.

2,557 Reviews Lavanila – The Healthy Deodorant. Aluminum-Free, Vegan, Clean, and Natural – Vanilla Grapefruit 2 oz
Click Here To See Price
Last update: 2022-12-20 / price disclaimer
Dove Advanced Care Antiperspirant Deodorant for Women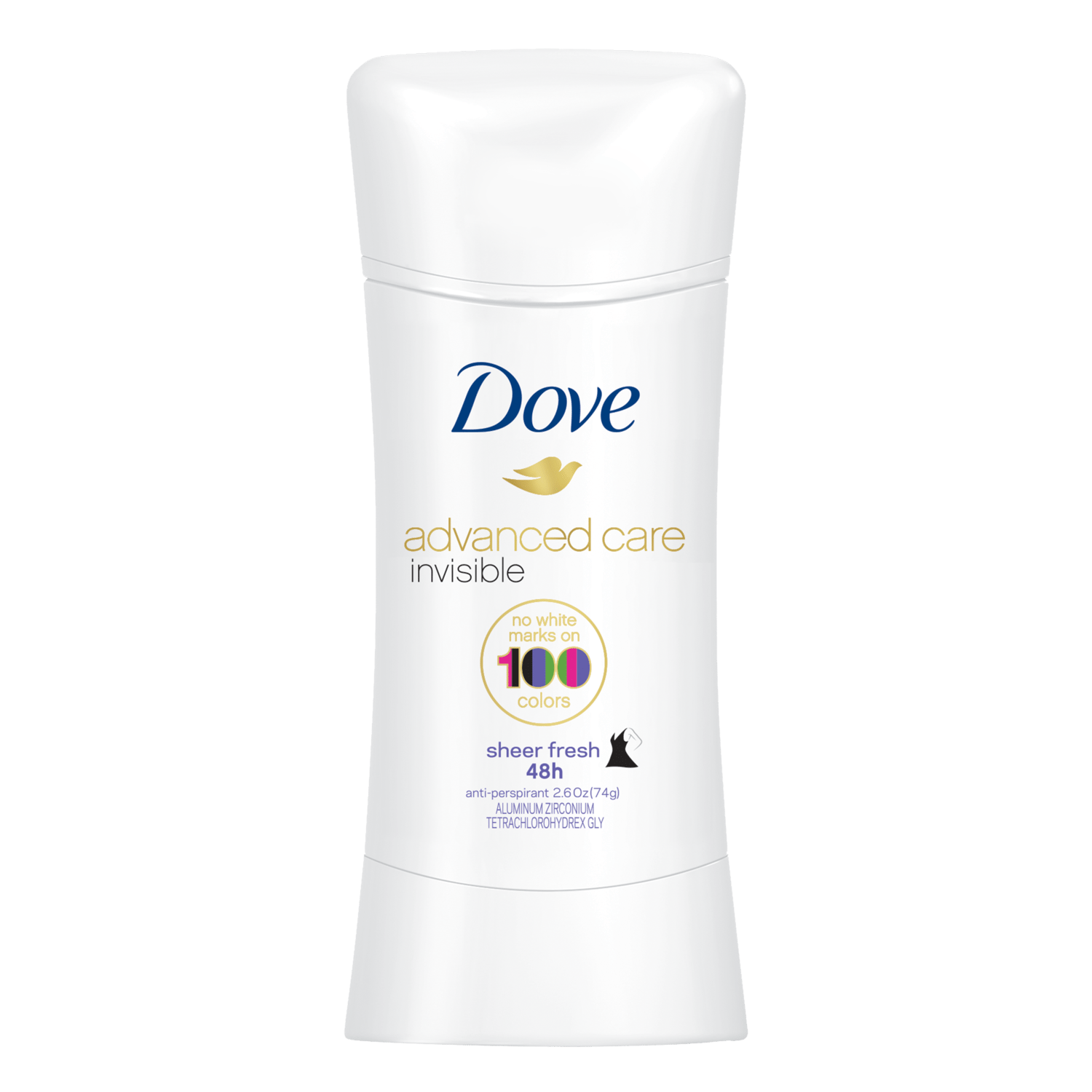 Dove Advanced Care Deodorant is an antiperspirant which leaves you smelling lovely. The flavoured freshness does a two-fold wonder work including providing superior long-lasting odour control as well as wetness control. The deodorant is, in fact, the longest lasting deodorant on the list. More than just controlling odour and wetness protection, it cares for your armpits and makes them smoother only in days. However, it has aluminium zirconium terachlorohydrex gly which may need a kidney disease sufferer to opt for a more natural substitute. Aside from that, the deodorant is an awesome choice for people who sweat profusely. In addition, it is gentle on the skin and stays on for long.
Pros:
Great for sensitive skin as it has no irritants.
It goes on sheer and doesn't stain
Provides a lasting odour control
You are sure of getting a clean feeling
No staining
Cons:
It has aluminium elements which may not suit all skin types
Verdict:
if you want to experience a surge of absolute freshness that will last quite for a longer time than you anticipated, this is the best deal.
Click Here to See Price
Nasanta Magnesium Deodorant for Women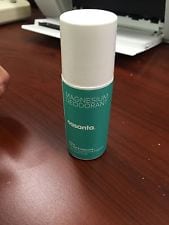 Nasanta is hardly a sweet scent but with its clean scent, your underarm will know no unpleasant odour. It does two jobs of preventing odour. More than that, it does the job with minimal residue, combating yellow splotches. Its Ph level is balanced to work with the body's natural chemistry. Plus it is made with all natural ingredients that won't irritate your skin. However, it doesn't block off sweat but you will be smelling good throughout the day.
Pros:
It leaves you fresh all day
Keeps you dry as well for high-level sweaters.
It is strong enough for women
You will think you just come out of the shower throughout the day.
It is an affordable option
Cons:
Does not block out sweats
Verdict:
If you want to get a deodorant that you can use for months, you can choose this affordable option that is quite lasting. It is long-lasting, effective and has no fragrance, parabens, ethyl, alcohol and other bio-accumulative ingredients.

548 Reviews nasanta Magnesium Deodorant for Women with Aloe & Chamomile – Australian Made Natural Deodorant, 100% Free of ALL Forms of Aluminum, 100% Unscented, 80 mL 2.7 Fl Oz Roll On
Click Here To See Price
Last update: 2022-12-20 / price disclaimer
Agent Nateur & Shiva Rose holi (Rose) N4 Women's Deodourant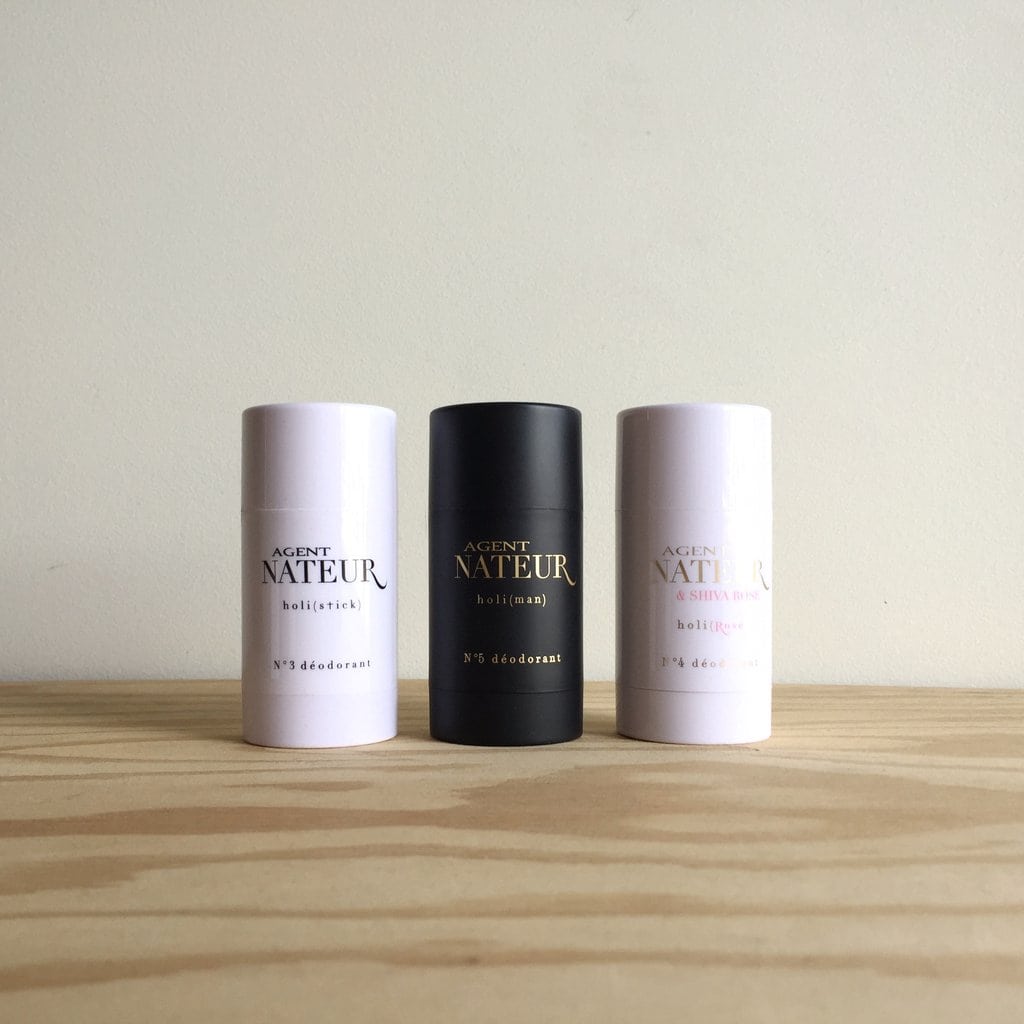 You can use Nateur and Shiver Rose holi(Rose) N4 safely in a long-term since it lacks harmful compounds and has a healing smell. The deodorant is basically made with food-grade ingredients to be gentle even on a sensitive skin. It uses baking soda and other safe products to neutralize odour. It rarely stains cloth and smoothens out easily.
Pros:
Neutralizes body odour effectively
Non-irritant
Free of pesticides and other chemicals
Suitable for sensitive skin
Hardly leaves residues on your cloth and melts out easily
Cons:
A little higher in price compared to deodorants on the list
Verdict:
If you after a stick deodorant that is free of toxin and is freakishly effective, this is one of the products on the list you might want to consider. The deodorant is one of the best natural ways to remove odour and stay fresh all day.

75 Reviews Agent Nateur Holi (Rose) Shiva Rose N4 Natural Organic Deodorant for Women
Click Here To See Price
Last update: 2022-12-20 / price disclaimer
Conclusion:
It's been a long and daunting search knowing there are countless deodorants on the market, but one thing is redeeming for us, we have brought you some of the best out there. With these deodorants, fresh smell is assured all day. Some simply work to counteract the smell produced on the surface of your skin usually caused by bacteria while others use aluminium compounds to stop you from sweating so sweat will not be found in abundance on your skin which breeds odour-causing bacterias. In all, you get results in the end and that means staying fresh throughout the day.